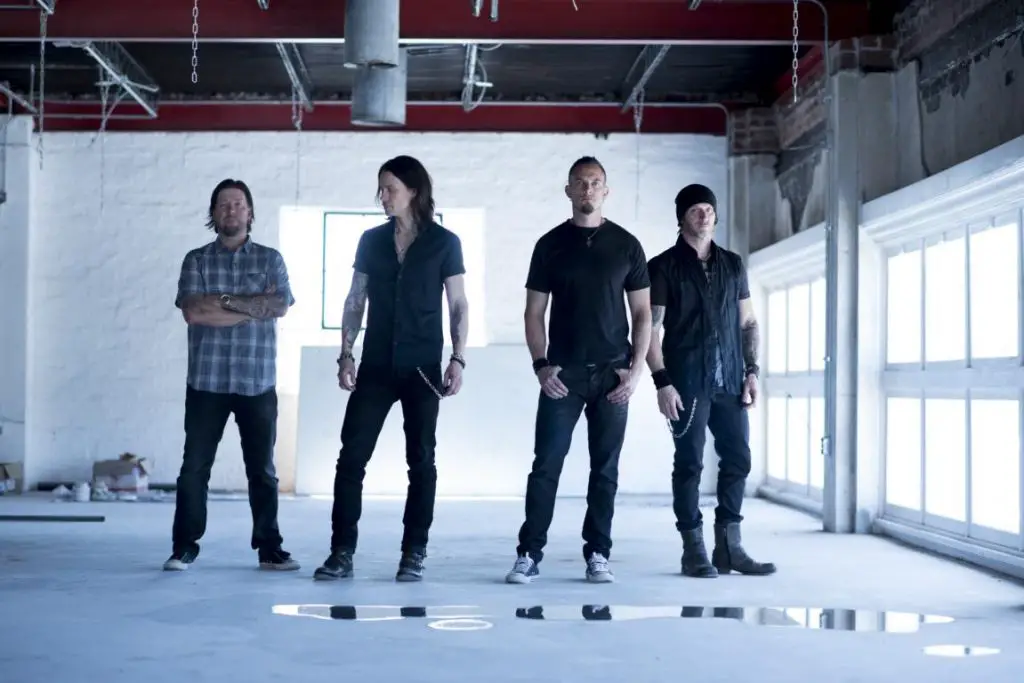 Heroes push us to excel. Their will, courage, and sacrifice can bring out the best in the world around them. Fittingly, on their fifth full-length album, The Last Hero, hard rock juggernaut ALTER BRIDGEpursue a level of excellence inspired by timeless heroism. Today a brand new video has been unveiled & premieres worldwide.
"My Champion" climbs from a swell of delay into an impressive guitar lick before Myles delivers one of the most spirited choruses of their career to date. "The lyric was actually inspired by thinking back to my situation as a kid," he remembers. "I was this really small, underdeveloped kid who had to work extremely hard to keep up with all of my peers. It was very frustrating. I would hear a lot of words of encouragement from parents, coaches, or teachers though. A lot of those things were stored away, and they manifested themselves in this song. I've been able to apply some of those concepts in my life a thousand times over since then."
Watch the exclusive and worldwide music video premiere for "My Champion" here
.
"Show Me A Leader" is the debut single that was already released  from ALTER BRIDGE's fifth studio album, The Last Hero. The animated video shows the world in turmoil as politicians (represented by suits with megaphone heads) are broadcasting harmful messages to the public. The band is on a roof with a satellite dish performing "Show Me A Leader" to counteract the harmful messages being spread.
Watch the music video for "Show Me A Leader " here.
The Last Hero is scheduled for worldwide release on October 7th by Napalm Records (world excluding USA/Canada) and Caroline Records in the United States/Canada.
The album was produced by longtime friend and collaborator Michael "Elvis" Baskette (Slash, Tremonti, Trivium, etc) and mastered by Grammy award winner Ted Jensen.