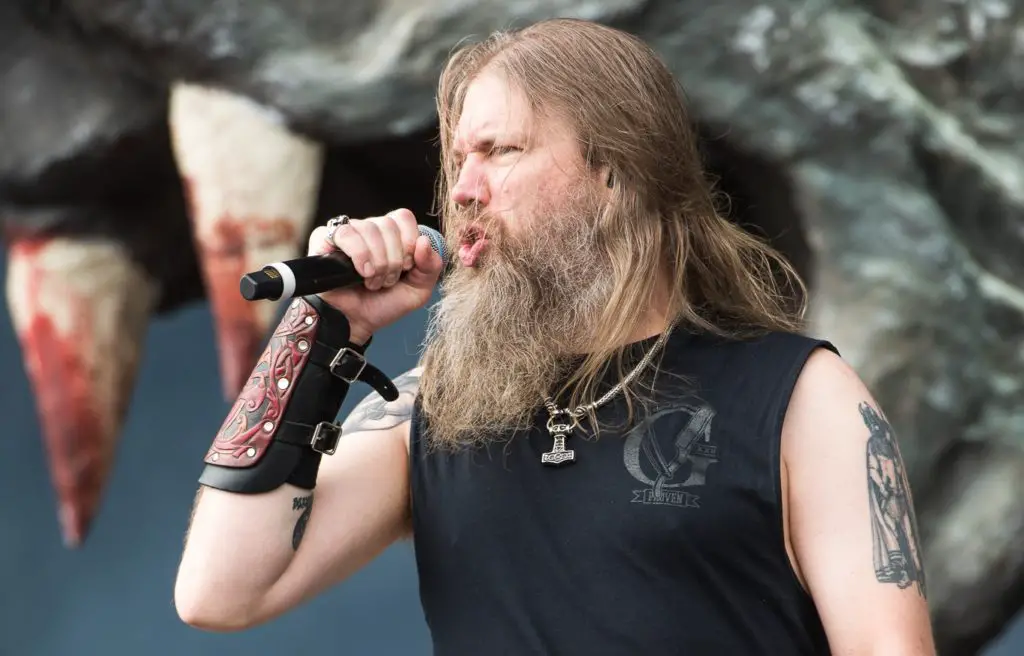 AMON AMARTH frontman Johan Hegg is the latest metal musician to speak out against the Russian government's invasion and destruction of Ukraine.
The 48-year-old Swedish death metal musician wrote on Twitter: "My lyrics are often about glorious battles & brave warriors, but they're just stories, sometimes based on history. That doesn't mean I condone war as a matter of solving conflicts. War is never a solution to any dispute. It can only generate more animosity & hate between people.
"Right now Putin has invaded the Ukraine, a democratic, sovereign state, and though this is far from the only weaponised conflict in the world, it has affected me deeply. I thought we as Europeans were passed this, especially considering our troubled past.
"My hope is that Putin will end this attack on Ukraine, & that peace will be restored in Europe. My fear is that even if this happens, it will take a very long time for trust to return between Russia & the rest of the world. I stand with Ukraine & all Russians who oppose this war."