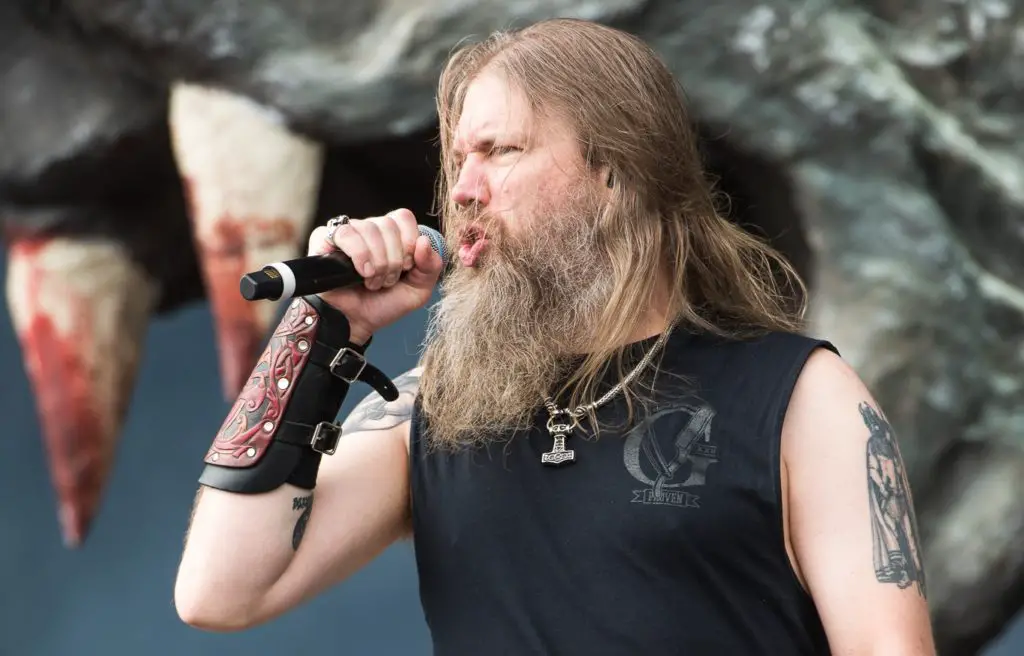 AMON AMARTH frontman Johan Hegg has slammed UFC president Dana White for failing to ban Russian fighters from completing on upcoming cards amid the country's invasion of Ukraine.
UFC's long-awaited return to the United Kingdom this month is set to be headlined by up-and-coming British prospect Tom Aspinall and Russian heavyweight contender Alexander Volkov.
Hegg wrote on his Twitter account: "As long as @ufc allows Russian fighters to compete and make money, while children die in Ukraine, @ufc will not get my money. I have now cancelled my fight pass. Athletes represent their country and regime. Allowing Russian fighters to compete is to support Putin."
Hegg previously spoke out against the Russian government's invasion and destruction of Ukraine.
The 48-year-old Swedish death metal musician wrote on Twitter: "My lyrics are often about glorious battles & brave warriors, but they're just stories, sometimes based on history. That doesn't mean I condone war as a matter of solving conflicts. War is never a solution to any dispute. It can only generate more animosity & hate between people.
"Right now Putin has invaded the Ukraine, a democratic, sovereign state, and though this is far from the only weaponised conflict in the world, it has affected me deeply. I thought we as Europeans were passed this, especially considering our troubled past.
"My hope is that Putin will end this attack on Ukraine, & that peace will be restored in Europe. My fear is that even if this happens, it will take a very long time for trust to return between Russia & the rest of the world. I stand with Ukraine & all Russians who oppose this war."