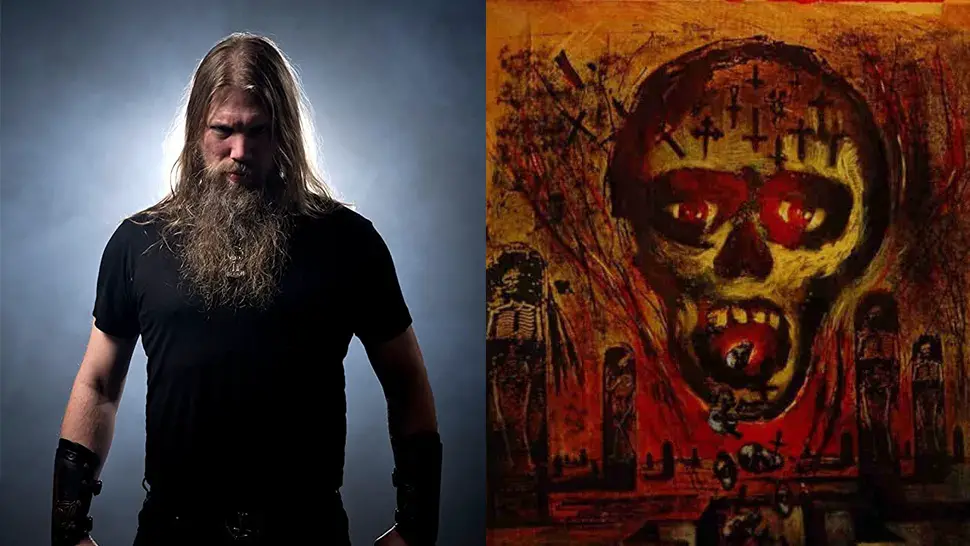 AMON AMARTH frontman Johan Hegg spoke to Metal Hammer magazine about his love for SLAYER's fifth studio album, 1990's Seasons In The Abyss.
"Why is this such a landmark album? Well, the short answer is: It's SLAYER. The slightly longer answer is: It's F*CKING SLAYER! I'm not sure I can say that this album is more of a landmark than any of their earlier releases, but in my opinion it's the ultimate thrash album," Johan says. "From start to finish this is an awesome album, and all songs are in my opinion hits. The atmosphere is eerie and evil with it's lurking to flat out aggression in both music and lyrics. 
"The first time I heard it, it blew me away," he continued. "The first song I heard was "Dead Skin Mask," and I played that on repeat for the longest time. And then I saw the video for "Seasons In The Abyss" of course. Amazing.
"Back then SLAYER was already an iconic band, and I think that this album didn't so much impact the scene as cement them as the ultimate thrash band," Johan added. "It's hard to say exactly how this album has influenced our music, but we are all massive SLAYER fans and no doubt has their music influenced us in one way or another.