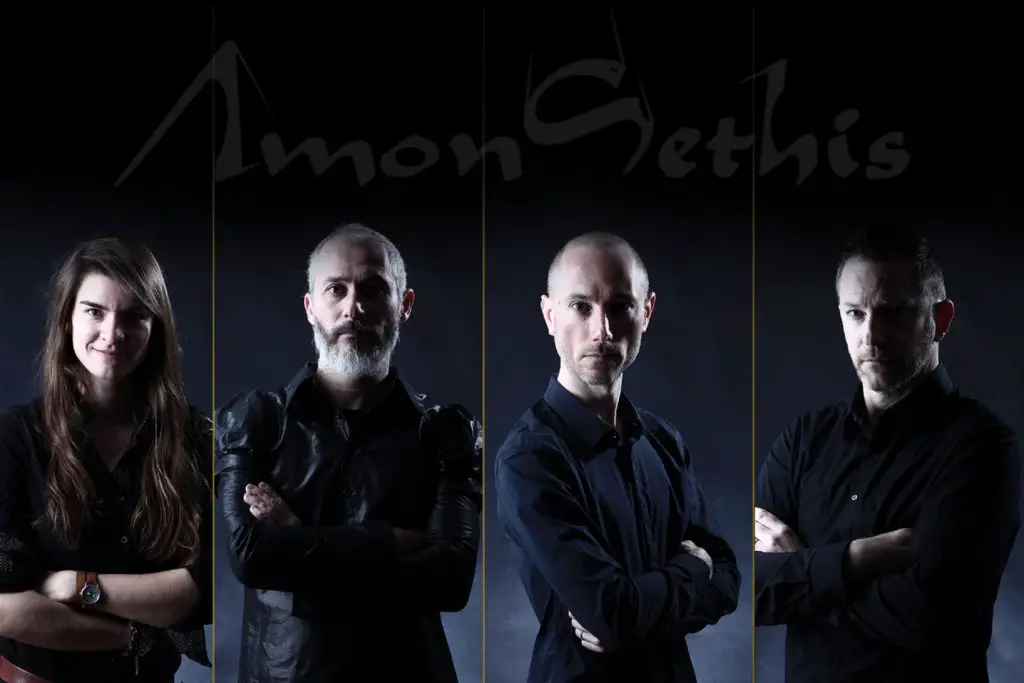 Amon Sethis were created in 2007 by Julien Tournoud and Olivier Billoint after Julien's departure from his previous band Hellixxir. Willing to write some music for an ambitious concept on ancient Egypt (which will become what we call now the legend of the seventh dynasty), Julien and Olivier recruited Raphael Fascio, Maurizio Colombo and Stephane Albanese (known today for his work on the Midi-Pi concept). First release of Amon Sethis was a 3 track EP called 'The Legend of the Seventh Dynasty' which included a special ambient track telling the concept story.
Two years later, in 2011 was released 'Part 1: The Prophecy' which was mastered by Andy VanDette (Rush, Porcupine Tree, Dream Theater) and helped increasing the band's visibility while opening for Blaze Bayley or Myrath. In 2014, with a new line-up made of Thierry Delvaux on drums, Thierry Ventura on bass (both former members of Weirdland) and Johan Konninckx on keyboards, Amon Sethis released 'Part 2: The Final Struggle' which was recorded, mixed and mastered at Tower Studio by Brett Caldas-Lima (founding member of Kalisia). This album pushed the band to bigger scenes and festivals (such as the Power Prog Metal Fest (PPM Fest) in 2014), opening for Vanden Plas, Myrath, Dark Moor, Serenity or Tarchon Fist.
After the departure of Thierry Delvaux, Thierry Ventura and Johan Konninckx during writing sessions of 'Part 0: The Queen With Golden Hair,' Amon Sethis recruited Sébastien Perrad on drums, Laetitia Bertrand on bass and Adrien G. Gzagg on keyboards to finish the composition of the new album. The alchemy of powerful drums with fretless bass and huge orchestral arrangements clearly pushed this album's musicality far beyond the two previous one. With very enthusiastic reviews on 'Part 0' so far, Amon Sethis are ready for touring. Are you ready to join the Pharaoh's army?
Band Line-Up:
Julien Tournoud: Vocals
Olivier Billoint: Guitars
Sebastien Perrad: Drums
Laetitia Bertrand: Bass Guitar, Fretless Bass Guitar
Adrien G. Gzagg: Keyboards
Eliott Tordo: Orchestral Arrangements
Read our review here.