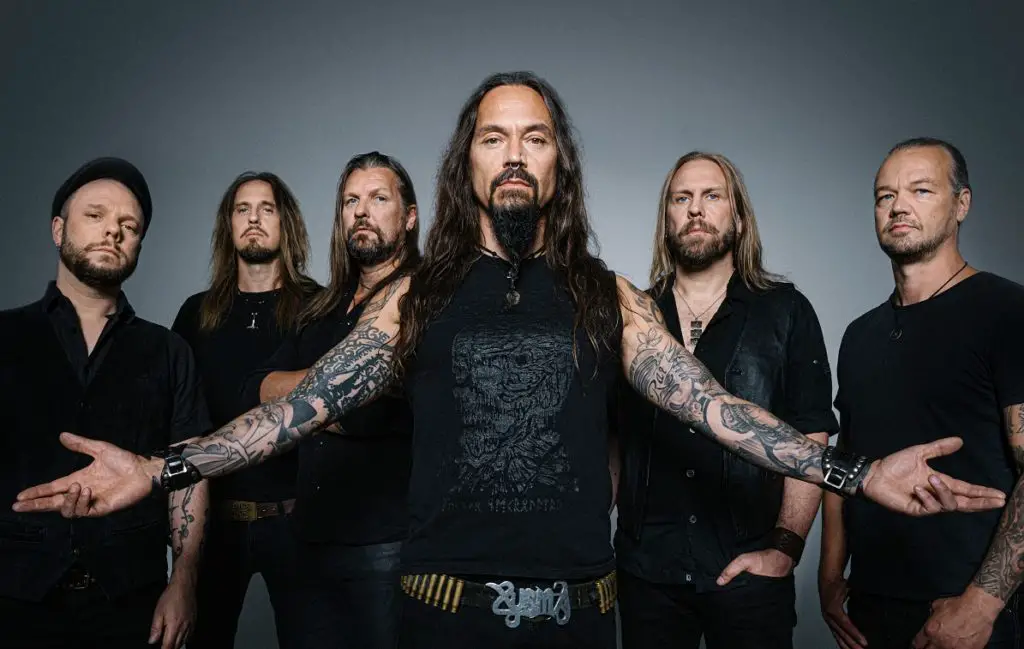 Less than a month to go, before Halo, the new chef d'oeuvre from Finland's melancholic progressive metal masters AMORPHIS, will finally be available via Atomic Fire, and in a few days, the band will reveal another single. Yet today, they provide another look behind the scenes of the recording with Jens Bogren and how the guitars and bass tracks were produced.
View the third part from AMORPHIS' studio documentary here:
Guitarist Esa Holopainen comments: "First I thought it would be a pretty natural continuation to 'Queen Of Time", but now as we heard the album, it definitely has a different touch in there. If I listen to the songs now, I think it's slightly heavier in some parts – much heavier! – but it still has all those AMORPHIS elements in there. But I guess it will surprise people."
Once again adorned by artwork provided by Valnoir (ALCEST, PARADISE LOST etc.), Halo was recorded, produced and mixed by Jens Bogren (Fascination Street Studios) while mastering duties were handled by Tony Lindgren.