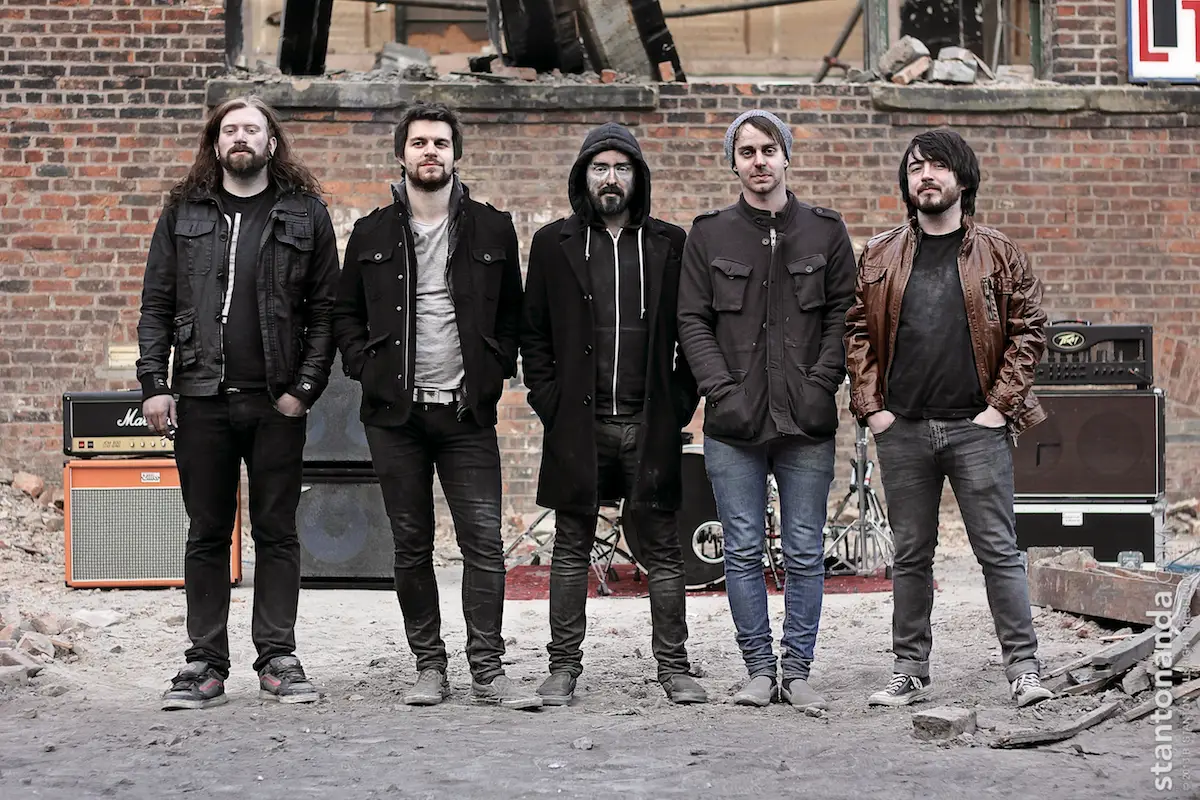 I recently Spoke with Dave Maclachlan From THE SUN EXPLODES. What was asked and answered is as follows.
D-Rock: When how and why did the band form? Have there been any lineup changes? Why?
Dave: We formed in small town Cumbria from the remnants of local bands that all broke up, we all wanted to be part of a theatrical prog band with metal leanings and here we are. We have had two lineup changes since we began.
D-Rock: Do you care to discuss those?
Dave: Not really…
D-Rock: Who made you want to sing? Did you just fall into it or did you just always want to?
Dave: I was inspired early on by my dad, he played in a Jazz Fusion band, he was the second vocalist and was amazing. When I got older I Discovered Jamiroquai, Radiohead and Jeff Buckley and I decided I wanted to be a vocalist!
D-Rock: Can you play an instrument?
Dave: I write songs on Piano and arrange orchestral parts on a keyboard but I'm not much of an actual player. I also play guitar and the didgeridoo!
D-Rock: What Is the hardest struggle the band faces as a whole?
Dave: Just being able to meet up at a time that suits everyone is hard, that coupled with the fact we all work full time jobs and we fund the band ourselves!
D-Rock: What is the coolest thing that has ever happened at a gig?
Dave: One of the last gigs we played we had the crowd singing along to Serpentine, which was a dream come true for us it was a magical feeling.
D-Rock: What is the most fucked up thing that has ever happened at a gig?
Dave: An elderly man slowly stripped down to his boxers and then got totally naked and just danced about. I hugged him…
D-Rock: I would like to know the names of the others and what they play. What are your jobs?
Dave: Al harris – guitar/vocals Jamie harris – drums Alex Adamson – guitar vocals Mike Walker – bass, Al works as an IT technician Alex is a watchsmith Jamie is a chef Mike works in retail. I work at a laser tag center.
D-Rock: How long has this current body been together? Who do you deal with to record and do videos?
Dave: The band started in late 2009, we record everything ourselves but collaborate mixing and master duties with different engineers. We've done Videos with a company called Video Ink and a filmaker called Ben Herbert.  Our first album single video was by a company called Brouhaha.
D-Rock: Any upcoming shows. Which ones are you excited about the most?
Dave: Yes! I'll send you flyers!
D-Rock: It has been an absolute pleasure! Thank you so much for your time!
Dave: Thank you D-Rock!