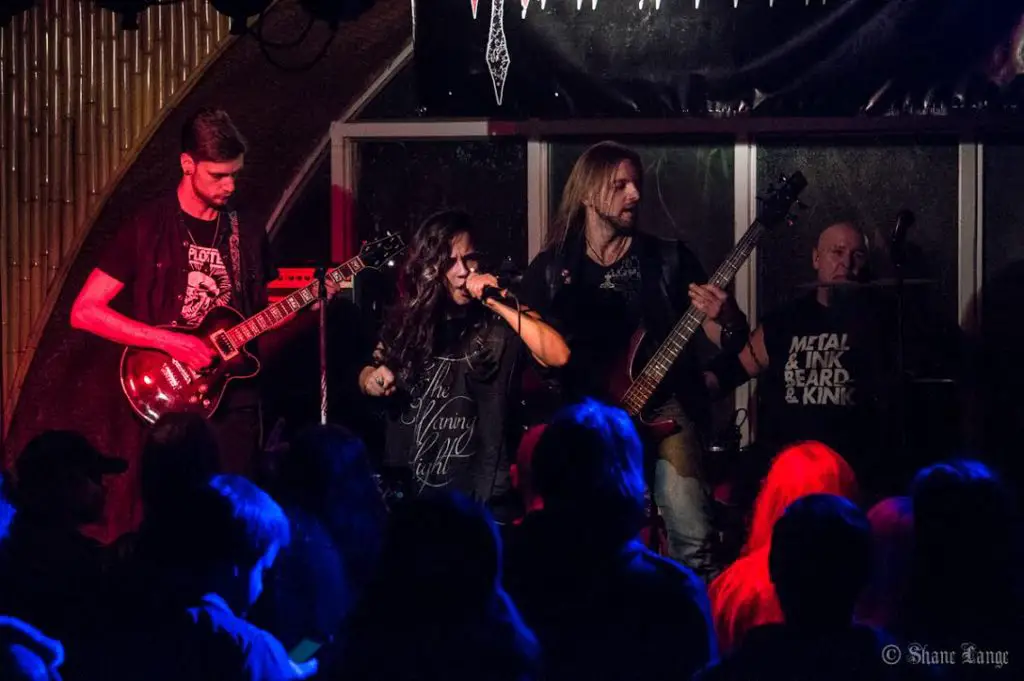 Formed in 2015, ANARCHEON has been stealing the hearts and souls of fans in the Vancouver area and beyond since their inception. A powerhouse of shemonic screams, catchy riffs and energetic heavy bass leads, the quartet will be embarking on a Western Canadian tour that will kick off in Vancouver, BC on August 24th and wrap up in Prince George, BC on September 2nd plus will include a show date in Kamloops on August 26th supporting Montreal's internationally renowned extreme metallers THE AGONIST (Napalm Records).
Vocalist Kaija Kinney comments:
"We're looking forward to connecting with audiences on this tour, we like to bring great energy, get everyone involved in the pit and atmosphere. We got new music to play off our upcoming EP and album that we can't wait to perform live!"
ANARCHEON are touring in support of their upcoming debut EP set for release in October, which the band will follow up with a full album that they are currently in studio recording. The band's latest single "Super Nova" was released this past April to follow their 2016 self-titled demo. You can check out the "Super Nova" single below. ANARCHEON is fronted by vocalist Kaija Kinney, founder of Metalocalypstick Fest, the BC metal fest celebrating women in metal, along with guitarist Clayton Bach, bassist Sylvain Maltais and drummer Steve "Machine" Richardo (ex-Messiah, ex-Green Jellÿ).
ANARCHEON – Western Canada Tour Dates:
Aug 24 – Vancouver, BC – Pub 340
Aug 25 – Kelowna, BC – Munnin's Post
Aug 26 – Kamloops, BC – The Dirty Jersey w/ The Agonist
Aug 27 – Calgary, AB – Distortion
Aug 29 – Lethbridge, AB – TBA
Aug 30 – Edmonton, AB – The Brixx
Aug 31 – Grand Prairie, AB – Better Than Fred's
Sept 2 – Prince George, BC – The Legion
https://www.youtube.com/watch?v=8ZKwQXXHdt0