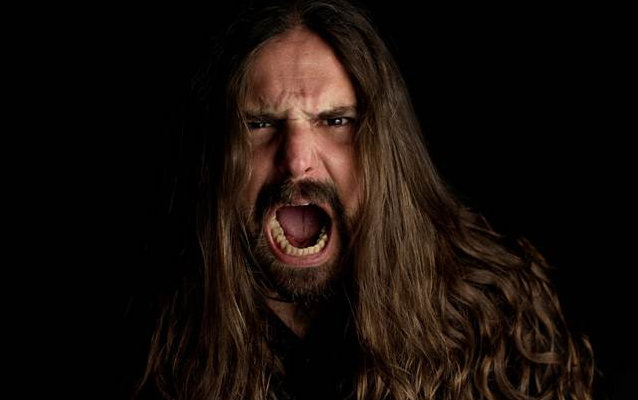 SEPULTURA guitarist Andreas Kisser spoke to Metalshop TV about his band's plans for the follow-up to 2017's "Machine Messiah" album. "We're always working," he said. "I have a few demos with a drum machine and a few ideas — very raw still. I know Eloy [Casagrande, drums] has some stuff on drums, Derrick [Green, vocals] already wrote some ideas, and we're gonna start gathering and putting together the ideas pretty soon. But we have something where to start from — we have a few ideas to develop for the future."
Kisser added that a new SEPULTURA album won't arrive before 2020. "We're still gonna take our time and really work hard to do a better album than 'Machine Messiah'," he said. "That's our challenge."
"Machine Messiah" was released in January 2017. The disc was recorded at Fascination Street Studios in Örebro, Sweden with Swedish producer Jens Bogren. The CD's cover artwork was created by Filipino artist Camille Della Rosa.
SEPULTURA's official documentary, "Sepultura Endurance", will tentatively be released on DVD and Blu-ray in late 2018 or early 2019.
SEPULTURA has released 14 studio albums to date.