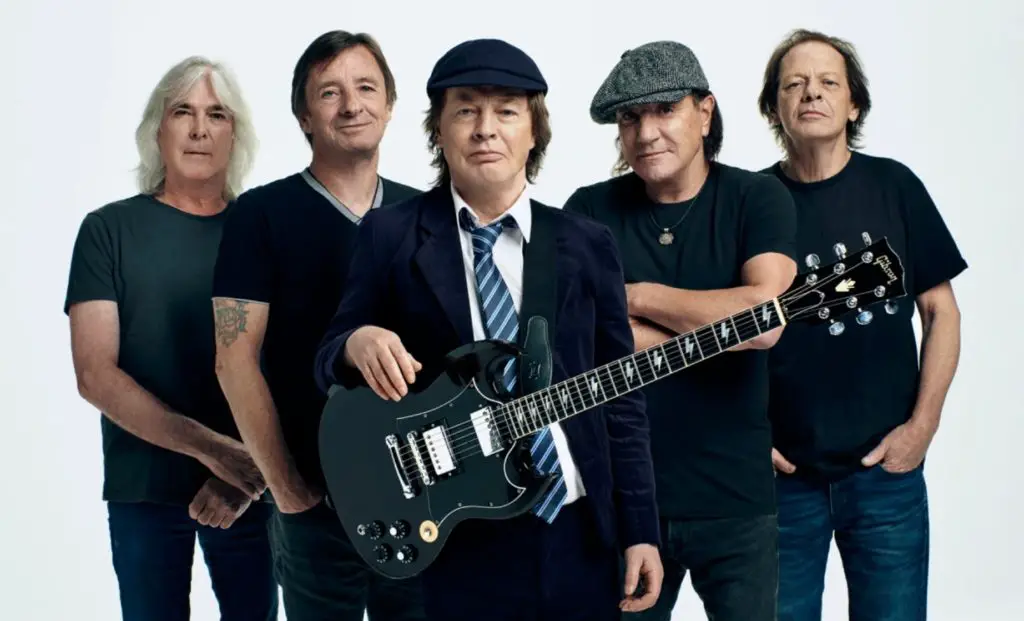 Music is one of those things that is constantly changing and evolving, in line with what is popular with fans, as well as the changing times and situations. Music outfits and artists who have been around for decades also change their style, both as a response to this, as well as through their own journey of self-discovery, while many also see an evolution in their own output as they grow older and more experienced. This is most notably the case for those who have started their careers at a young age, often moving from fluffy, teen pop music to more nuanced and deeper output as they age. However, it takes something special to be belting out the same style of music for decades, and still staying relevant and iconic. AC/DC, who are definitely one of the greatest rock bands of all time, are one such outfit, with the band's guitarist Angus Young recently defending the band's insistence on not experimenting and instead focusing on tweaking and improving their style of music.
This is also arguably one of the biggest reasons behind their popularity even today, as the band have a very recognizable style of music, which makes it easy for even those who have heard just a few of their songs to instantly recognize them as AC/DC songs. In fact, the band's impact has gone beyond just music, with some of their songs becoming the background for Iron Man's character in the Marvel Cinematic Universe movies, as an example of their wider impact on popular culture. Another similar impact has been seen in gambling, even though that might seem slightly odd at first glance. Online slots and other online gambling providers have used famous and popular musical acts as the base for their games for a long time, and AC/DC are featured as well. Microgaming, one of the biggest and most respected online gambling companies, has created many music casino games, and one of the biggest ones has been the game created on the AC/DC hit, 'Thunderstruck'. The game is actually based on the Norse god of thunder, Thor, with the song providing the background music for it.
In the interview mentioned earlier, Angus Young says that they've responded to criticism that all of AC/DC's album's sound the same by saying that they are the same band as they were when they started. His brother, the late Malcolm Young, was also the rhythm guitarist for the band, and he believed that AC/DC were best served by doing what they do best – creating rock and roll music. Their latest album, 'Power Up', which will be a comeback for the band, is intended as a tribute to Malcolm, who died in 2017 aged 64 due to complications arising from dementia. Malcolm and Angus are credited with the writing credits on all 12 tracks on the new album.
Angus also said that there are plenty of unreleased songs which could easily make up future EPs. The band's popularity and impact can be seen from the fact that 'Power Up' was the fastest selling album of 2020 in the UK, USA and Australia, while it also hit the No. 1 spot in 18 countries. Again, their longevity is demonstrated by the fact that they are the only band to have had five No. 1 albums across five decades in Australia, starting from 'Back in Black' in the 1980s. Fans can also pick up the deluxe album pack, which includes a flashing neon AC/DC logo as well as a built-in speaker on the box, which will play the beginning of 'Shot in the Dark' when a button is hit on the box. There is also a 20-page booklet inside the box along with the CD, which has exclusive photos, while a USB charging cable is included to keep the box charged as well.