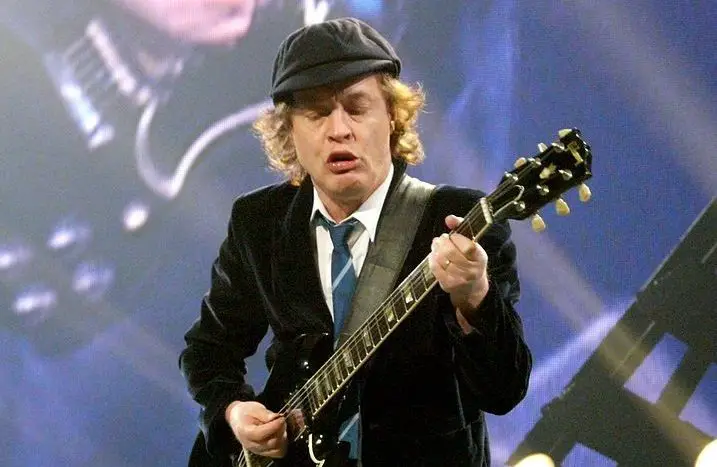 AC/DC's Angus Young has paid tribute to legendary VAN HALEN guitarist Eddie Van Halen, who died yesterday (October 6) at the age of 65.
"Eddie was a guitar wonder, his playing pure wizardry," Angus said in a statement. "To the world of music he was a special gift. To those of us fortunate enough to have met him, a very special person. He leaves a big hole in a lot of hearts. To the Van Halen family my heartfelt sympathies."
Eddie's death was confirmed by his son, and VAN HALEN bassist, Wolfgang Van Halen.
Wolfgang wrote on social media: "I can't believe I'm having to write this, but my father, Edward Lodewijk Van Halen, has lost his long and arduous battle with cancer this morning.
"He was the best father I could ever ask for. Every moment I've shared with him on and off stage was a gift.
"My heart is broken and I don't think I'll ever fully recover from this loss," he added.
"I love you so much, Pop."