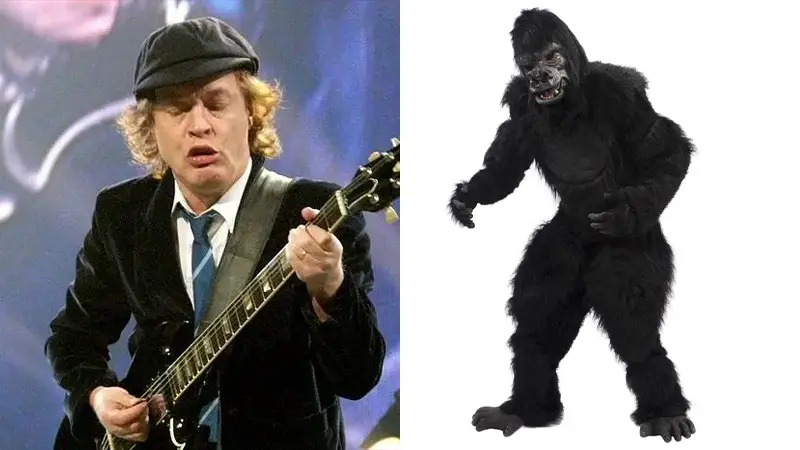 During a recent appearance on Let There Be Talk, former AC/DC bassist Mark Evans talked about the band's early days, his 1977 firing, and more.
Evans was a member of the fold between 1975 and 1977, performing on four of the band's full-length albums — T.N.T., High Voltage, Dirty Deeds Done Dirt Cheap, and Let There Be Rock.
After interviewer noted, "As you guys start playing more and more, do you really start to develop these long jams? Because there are long jams in these live sets. Just from playing live, just looking at each other like — we're just gonna ride this out and let Angus [Young, guitar] go for it here, and then know when to come back in?", Mark said: "Yeah, yeah. I've always been a big ROLLING STONES fan, a big Keith [Richards, guitar] and Charlie [Watts, drums] fan, and from what I understand how that band works to the way AC/DC worked at the time when I was in the band, it's very similar. The band would follow Malcolm [Young, guitar].
"But Malcolm would be watching us, and watching what Angus and Bon [Scott, vocals] would be doing because they could get up to anything," he continued. "Early in my time with the band [1975], Angus had a gorilla suit and then wanted to have this Tarzan thing. And we've done gigs an on P.A., Bon would have like a rope type, everybody's swinging from side to side on the P.A. boxes. Angus and Bon, they would just bounce off each other.
"At the time, you sort of knew there was something going on there, but it's only in the fullness of time you look back and go, 'Wow, no wonder people liked it so much.' There was a great sense of humor about the band.
"How can you write songs like 'Big Balls' or 'She's Got Balls'? We went right into the dark side of the moon for f*ck's sake — there was this fun. And some of Bon's lyrics are brilliant and I can't help but draw the line between AC/DC and [current band] ROSE TATTOO because [Rose Tattoo frontman] Angry [Anderson] — his lyrics are brilliant.
"And actually, Bon and Angry were very, very close," Evans added. "It's a matter of your record these days, that Bon was very, very, very important, and very integral of getting roasted into a deal with Alberts. He used to follow the Tats around and go up and sing with them. I've seen a couple of things where he really got up and sang with them. Just one of those summers magic nights."
When interviewer mention Evans' positive attitude towards the band even that he is no longer a member, Mark said: "That's just an attitude that that's how I deal with things. Angry calls me 'the eternal optimist.' But I don't think it's you just got to look at what you're doing, and I look at a lot of things in life the same way – I look at people that get better or particularly people get angry, or cut up about things.
"To have anger in you — it's wasted energy! You can be doing that other good stuff with that energy, and what you're going to do is tie yourself up about natural things that don't go your way.
"As I said before, Cliff [Williams, current AC/DC bassist] is obviously the right guy for the job and the proof's in the pudding," Mark explains. "I've got to tell you, I'm in a very, very fortunate position because I'm complaining about the way ROSE TATTOO and AC/DC have been linked on together over the years — it just seems to be something that the way it's turned out these days, it just seems to be right the way it's turned out.
"I'm not saying it was pre-ordained or whatever, anything mystical, just the way it's turned out — it's turned out right. This is right what's going on now. And so hey — I say enjoy! And I'm looking forward to seeing some AC/DC gigs.
You can listen to full interview below.