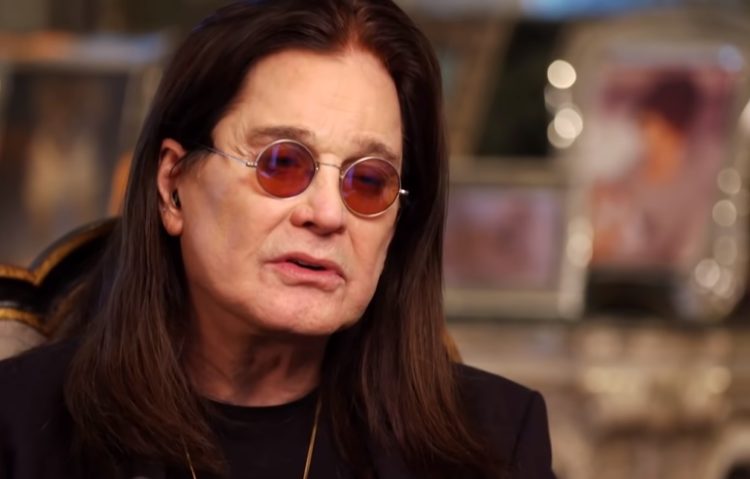 Ozzy Osbourne's wife and manager Sharon has revealed that another of their granddaughters, five-year-old Andy Rose, has tested positive for COVID-19, just three days after she broke the news that her granddaughter Minnie, son Jack Osbourne's three-year-old daughter, was infected with the novel coronavirus.
Sharon now said during a yesterday's "The Talk" episode, : "A few days ago, my granddaughter Andy came down with COVID. And, I didn't want to say anything because it's not my story to tell, it's Jack's. So, Jack did speak about it yesterday. So, yes, there's now two granddaughters out the of three that have it."
"The first three, four days, and then, after that, it's like night and day, the way they change so quickly. And they are both doing fine, thank God," she added.
Sharon was forced to sit out a planned studio return to her TV show "The Talk" on Monday because she's in quarantine.
"I was meant to be in the studio — I was so looking forward to it — and then, unfortunately, one of my granddaughters has come down with COVID," she explained (watch video below).
"She's okay; she's doing good. I don't have it. Her daddy [Jack Osbourne] doesn't have it. Her mommy doesn't have it. Her sisters don't. She caught it from somebody that works for my son. And it just goes to show you — she's three years of age — that children can get COVID."
"And as I say, I don't have it," Sharon added. "I keep testing negative, but, you know, you have to be safe."
While speaking to Rock Classics Radio on Apple Music Hits earlier this month, Ozzy said he won't have a coronavirus vaccine despite his Parkinson's disease putting him at greater risk.
"I'm trying to recover so I can get… The only good thing about this pandemic, I couldn't work anyway because of my injuries. I'm hoping that I'll be booking 2022, I think," Ozzy said. "To be honest with you, I don't think it's gonna get ship shape until the end of next year. I think this winter is gonna be f*cking bad, because you're gonna have the flu. People are, 'I'm not taking the flu shot.' You know what?
"You can give me anything, but I'm not gonna be number one on that f*cking new vaccine, legendary BLACK SABBATH frontman added. "I don't know want to be the first one to wake up with a set of f*cking antlers in the morning."