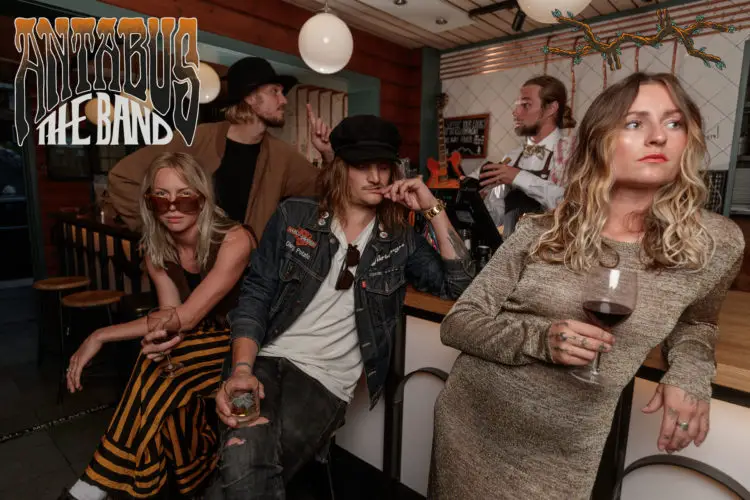 Antabus are a band from Åre, in the mountains of Sweden. They were formed in the early 2020s. The whole idea of a band came a late night after a few to many. A lot of those things you say and decide in those tipsy moments just feels like a really bad idea the day after. Not this one.
In the beginning it was Magda, Lars, Jonas and Albin that was starting to jam, to figure out which kind of music they going to play. After a time, it was settled which type of genre that was most fun. Early on they came up with "Snowshark" and "Stonebridge," but they felt that something was missing. So that's when Madeline join the band as the Lead Singer and the band was complete.
After some small gigs during the summer, that gave good response and a lot of energy to all the band members. The band decided to record their debut album "Season Ender." The album was recorded in the fall of 2020, in Östersund for two days. Which resulted in the release of "Season Ender" in the beginning of 2021.
The album had good response, with reviews and in podcasts. Now the band has a massive amount of energy to write new music, for more releases in the near future. Since the band started during the Covid-pandemic they only have played for small crowds, so they are super excited to play some real gigs.

Band Line-Up:
Lars Norin: Bass, Vocals
Jonas Tollgren: Guitar, Vocals
Albin Kerfstedt: Guitar, Vocals
Magda Odenstig: Drum, Vocals
Madeleine Persson: Lead singer
Read our review here.