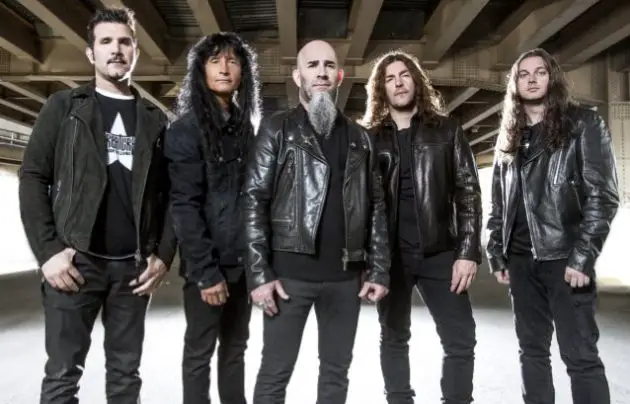 According to the Facebook page of the IN FLAMES-curated Borgholm Brinner festival, ANTHRAX has canceled its plans to tour Europe this summer "due to scheduling conflicts." The band members "sincerely apologize to all of their fans and hope to see them very soon," ANTHRAX says in a statement.
ANTHRAX will support SLAYER on the first leg of the SLAYER's farewell world tour, which will kick off with a May 10 concert at San Diego's Valley View Casino Center.
ANTHRAX's latest album For All Kings was released on February 26, 2016 and it's the band's first studio album to feature Jon Donais on lead guitar, replacing Rob Caggiano.