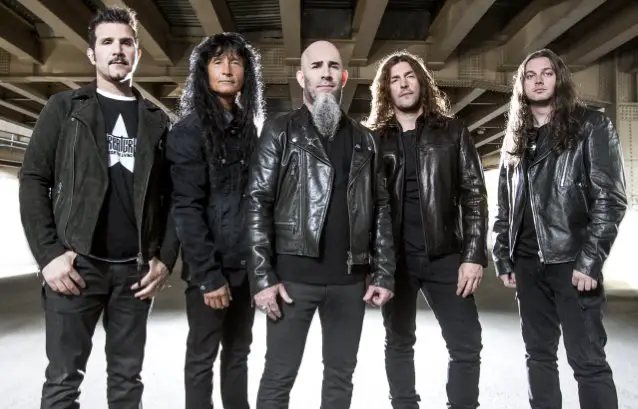 ANTHRAX claimed its second top 10 album, as For All Kings opens at No. 9 (34,000 units; nearly all in pure album sales), according to Billboard.com. The act was last in the top 10 back in 1993 with Sound of White Noise, which debuted and peaked at No. 7 on the June 12, 1993-dated list. For All Kings also logs ANTHRAX its largest sales week for an album since Sound of White Noise's second week on sale (40,000; it debuted with 62,000).
For All Kings is the band's first studio album since 2011's Worship Music (No. 12 peak with 28,000 sold in its first week) and follows the 2013 covers set Anthems (No. 52; 8,000 sold in its debut frame).
For All Kings is the ANTHRAX's eleventh studio, released on February 26, 2016. It is the band's first studio album to feature Jon Donais on lead guitar, replacing Rob Caggiano. The album artwork was designed by Alex Ross.