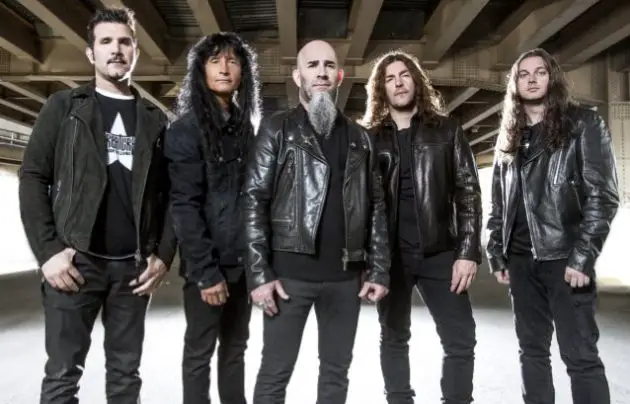 The news has broken that rumors are circulating a monster tour package featuring four iconic thrash metal bands — ANTHRAX, EXODUS, TESTAMENT and WARBRINGER — is in the works!
While there's no indication of when and where the tour will take place, nor an official statement from either band, it was leaked on an EXODUS fan Facebook page that posted a fan-made photo depicting the logos of them, ANTHRAX, TESTAMENT and WARBRINGER on a plain black background and wrote:
Would you kill to see a tour like this?
It was recently announced that ANTHRAX and TESTAMENT ‒ both of whom supported SLAYER on their final U.S. tour last summer ‒ will be playing MEGADETH's first-ever MegaCruise, which will set sail on October 13th, 2019 from Los Angeles, California and hit ports of San Diego, California and Ensenada, Mexico before returning on October 18th, 2019.
Whether the ANTHRAX, EXODUS, TESTAMENT and WARBRINGER tour will take place before or after MegaCruise remains to be seen.
ANTHRAX is said to have begun the songwriting process for their next record, while EXODUS and TESTAMENT are expected to have new albums out next year. WARBRINGER released a brand new single "Power Unsurpassed" last August, and has started writing new material as well.