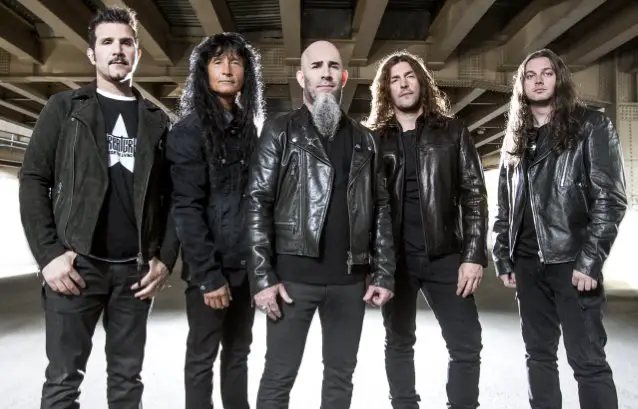 After a successful tour with their label mates SLAYER and many headliner and festival shows all over Europe, legendary New York thrashers,ANTHRAX, want to thank their loyal fans by releasing a vinyl single for 'A Monster At The End'. The song is from their latest chartbreaker "For All Kings" and the vinyl edition will contain their hymn 'A Monster At The End' and the b-side track 'Vice of the people' and is available in four different colours: Lilac, silver, black and gold (NB mailorder exlusive!)
Order your vinyl single at this location.
"For All Kings" sold 34,000 copies in its first week of release in the United States, entering at number 9 on theBillboard 200 chart, marking the first time the band has had an album enter at the chart's top 10 since Sound of White Noise which was released in 1993 and debuted at number 7. The album's sales and chart performance also show an increase over the band's previous album, Worship Music which had first week sales of 28,000 and debuted at number 12. Eight weeks after its release, For All Kings sold over 57,000 copies in the US.