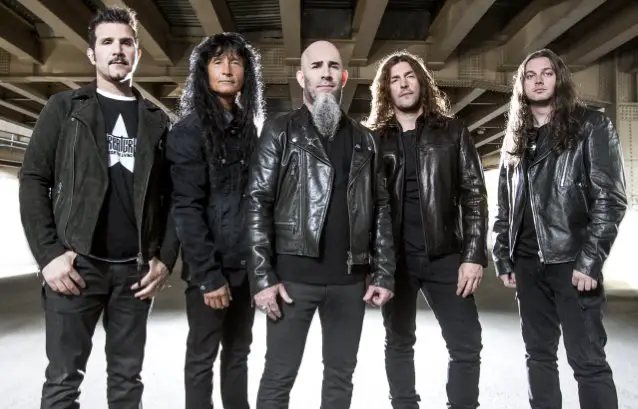 ANTHRAX have released lyric video for track "Zero Tolerance", which is taken from their latest album For All Kings, and can be seen below.
For All Kings was released on February 26, 2016and it is the band's first studio album to feature Jon Donais on lead guitar, replacing Rob Caggiano. The album artwork was designed by Alex Ross.
For All Kings sold 34,000 copies in its first week of release in the United States, entering at number 9 on the Billboard 200 chart, marking the first time the band has had an album enter at the chart's top 10 since Sound of White Noise which was released in 1993 and debuted at number 7. The album's sales and chart performance also show an increase over the band's previous album, Worship Music which had first week sales of 28,000 and debuted at number 12. Eight weeks after its release, For All Kings sold over 57,000 copies in the US.