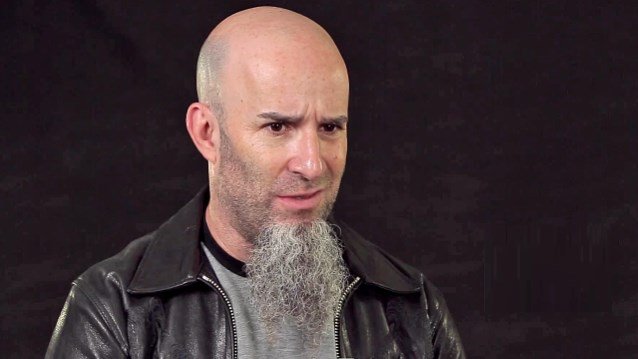 In a new interview with Metal Hammer, ANTHRAX guitarist Scott Ian talked about leaving college to dedicate himself to music, the struggles of being in a touring band, his experiments with drugs and more.
When asked, "What's the best advice you've ever been given?", Ian replied: "When the band first started, I quit college and worked in my dad's office so I could afford equipment and demos. My mom wasn't thrilled with my life choice but my dad said to me, 'If this is where your passion and your heart is, you have to try it and you can always go back to school later.'"
He also talked about the worst thing about being in a band: "Alice Cooper once said, 'They don't pay me to play, they pay me to travel.' To me, there is no worst thing because it's all I've ever wanted to do.
"The traveling can be a pain in the a—s but I can't complain; the time I have away from my family affords me more time with them in the long run because I'm not working a nine-to-five job."
When asked what's been his worst experience on drugs, Ian responded: "I dabbled with mushrooms once in New York City and it went really bad. For the first hour, I'd figured out every secret of the universe and I had to write it all down.
"Then I somehow called a limo to take me and my two friends to a rock bar and I realized my friends had died, came back as zombies, and were trying to eat me, so I tried to jump out of the moving car, he continued. "That devolved into me thinking they were all part of some cabal trying to kill me, so I made the driver pull over, so I could get away. I ended up in a hospital at 5:30 AM coming down from this crazy trip realizing what an asshole I am. I've not touched any drugs since!"