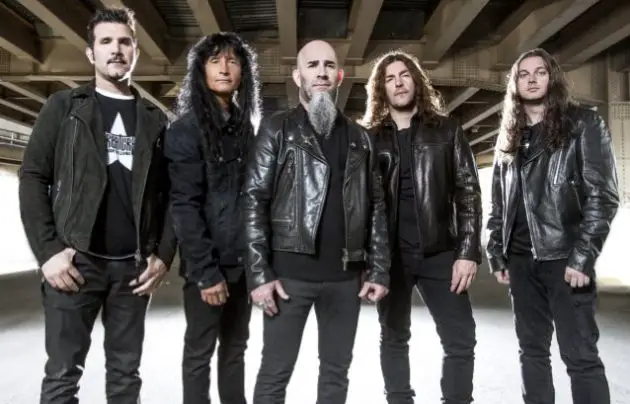 East Coast thrash metal icons ANTHRAX have been teasing what appears to be new music from the long-awaited follow-up to 2016's "For All Kings".
In a post on Facebook, the band wrote:
Rounding 4 million views for "The Devil You Know'!! Awesome!!
Wait till you hear the new stuff ?
ANTHRAX was of course referring to the music video for "The Devil You Know", a song from their 2011 album "Worship Music", which was their first album to feature their iconic vocalist Joey Belladonna on vocals in over 20 years.
Exactly when fans can expect the release of the new ANTHRAX album remains to be seen, but what is known is that, it will be the band's third studio album in a row since Belladonna came back to the band in 2010 and their second one with Jon Donais of SHADOWS FALL on guitar.
Fans have been demanding that the band do a tour, particularly in the U.S., with "classic" thrash metal bands like TESTAMENT or EXODUS once the new ANTHRAX drops. ANTHRAX and TESTAMENT are actually playing together on the inaugural MegaCruise, hosted by MEGADETH, this coming October.