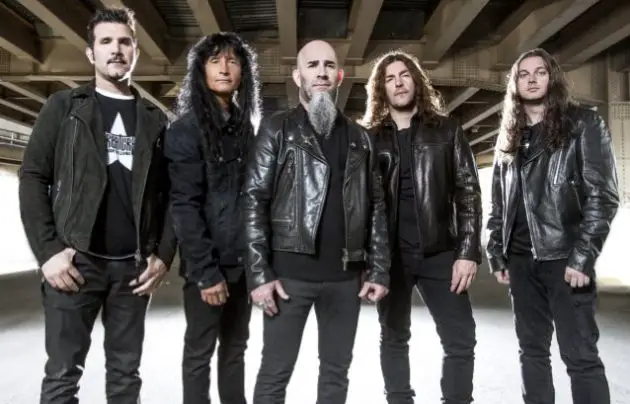 East Coast thrash icons ANTHRAX are prepared to commence work on their twelfth studio album. The band is set to enter the recording studio this month, starting the process for their upcoming release, which will serve as a successor to their 2016 album, For All Kings.
Recently, band's drummer Charlie Benante revealed the news to Metal Rules and said: "We're actually going in two weeks to start recording the record. But it probably wouldn't come out till '24 anyway. But the good part about it is we are going in to start recording it. So that's awesome."
Addressing the extended gap between album releases, Benante explained: "If we didn't get hit with this whole global pandemic thing, it would have been out probably two years ago, three years ago. But we all know what happened. But now, being that some of the songs were [written] before the pandemic hit, they're old to me. So now there's a bunch of new songs that kind of came in the mix. So that's a good thing. You can never have enough… We're still working on the older ones because we really like a lot of those."
ANTHRAX's latest studio album For All Kings was released in February 2016. It is the band's first studio album to feature Jon Donais on lead guitar, replacing Rob Caggiano.