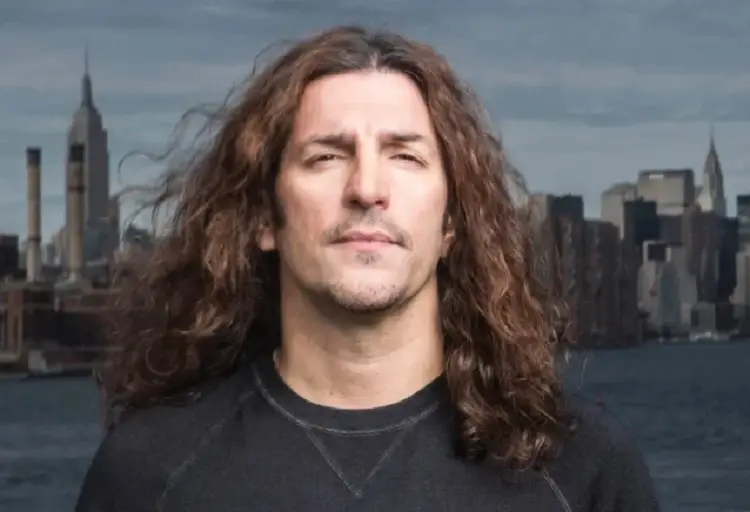 In a new interview with "Cutter's RockCast," ANTHRAX bassist Frank Bello has shared his thoughts on recently announced PANTERA reunion.
As previously reported, ANTHRAX drummer Charlie Benante and OZZY OSBOURNE guitarist Zakk Wylde will join PANTERA's surviving members on a reunion tour.
When asked what he thinks about Anselmo and Brown touring again under the PANTERA name, Bello responded: "I can't wait for that, because they've got the two right guys to do it. Charlie and Zakk, those are the two right guys [for the job].
"Look, we're [ANTHRAX] family with PANTERA," he continued. "You've gotta understand — we've toured with them quite a lot. We're very much a family. These are our brothers. So to pay tribute to Dime and Vinnie, Charlie and Zakk are the right guys. And I'll be the first one in line to see that. I'm excited for it.
"I think it's great for metal, and I think it's great for everybody. It'll be a great tribute to them, and it'll be done right… I'm excited for them — I really am — and for metal. I think it's great."
According to Billboard, the lineup has been given a green light by the estates of the band's founders, drummer Vincent "Vinnie Paul" Abbott and guitarist "Dimebag" Darrell Abbott, as well as Brown, who last year said Wylde wouldn't tour with PANTERA if a reunion were to happen. It's unclear what changed his mind.
Anselmo and Brown have signed with Artist Group International to book their North American dates. Dennis Arfa and Peter Pappalardo will be the responsible agents.
"We are thrilled to be working with such an iconic band and bringing their music back to the fans," comments Pappalardo.
Listen to "Rockcast 290 – Attack of the Killer Bassists!" on Spreaker.