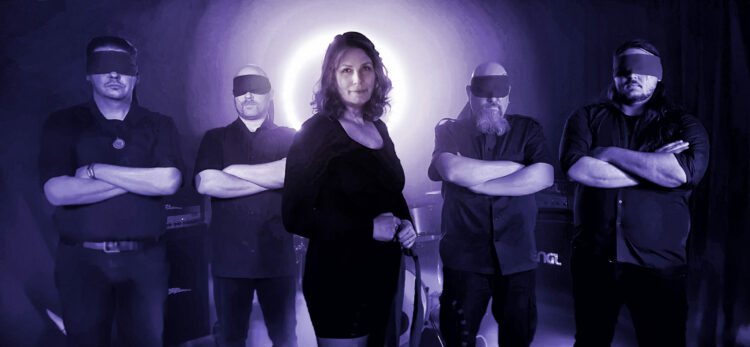 Life without music? Unimaginable! The idea behind founding BEHIND YOUR FEAR was to provide a new possibility for the unmistakable voice of ex-FLOWING TEARS singer Stefanie to create the perfect setting for a unique musical style.
The first riffs were written quickly, nevertheless they took the necessary time to find the right musicians for the project. Scorpios (ex-MELECHESH, ex-ANCIENT, etc) and Michael (VICTORY, MY OWN GHOST, DORNENREICH, etc.) helped to develop an own, unique sound, to write songs and merge all of the necessary ingredients into a perfect symbiosis. Each song is purely dictated by the inner feeling and because of this aspect the material ranges from fragile and intimate piano parts to complete walls of sound, enveloping every sense. A pure essence of the heart. All of this led into one musical entity – BEHIND YOUR FEAR.
After the debut release "Ophelia," Moritz (CRIMSON MOON, HORN) joined the band as a second guitar player. Now in 2022, BEHIND YOUR FEAR are presenting their new album "Anthropocene." In the meantime Scorpios was replaced by David, who took over the bass directly after the recordings of the new album.
Read our review here.