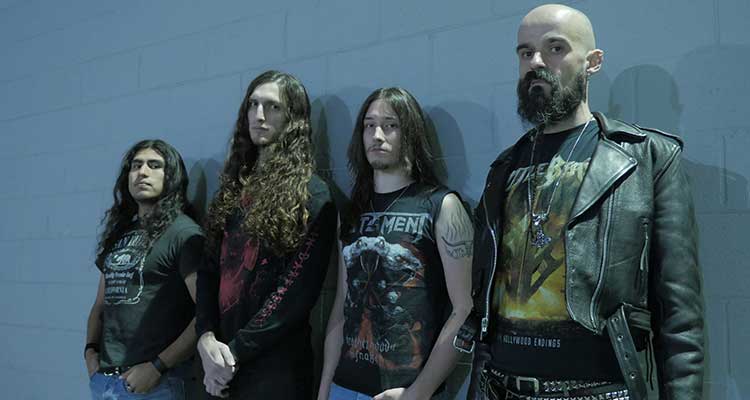 Thrash/Power Metal Band Anubis just released a 3 song EP "Eternal Youth, Eternal Night." The EP is mixed and mastered by Alex Crescioni at Stygian Sound, who says of the EP, "Eternal Youth, Eternal Night" is a major step up in performance, songwriting, melodies, and technicalities from the previous masterpiece "Hurricane of Hate." From intricately esoteric & tasteful drumming, elaborate bass tapping, combative guitar riffage, soaring leads, and a wide range of vocal octaves, Anubis have done it yet again with a melodic power-metal triumph of a release."
The EP features 3 new unrestrained and dominating songs from the depths of power and thrash metal: "I, Anachronism" written by Eleazar Llerenas and Devin Reiche; "Symbiotic Serenity," by Justin Escamilla and Devin Reiche; and "Eternal Youth, Eternal Night," by Devin Reiche and Dagan VanDemark.
 Frontman, Devin Reiche crowns this EP as "a straight-up love letter to all things metal. It's the most extensive, eclectic, and forward-thinking material to date. Now that each of us are involved in the writing process, the sky is the limit for what we're capable of."
Read our review here.