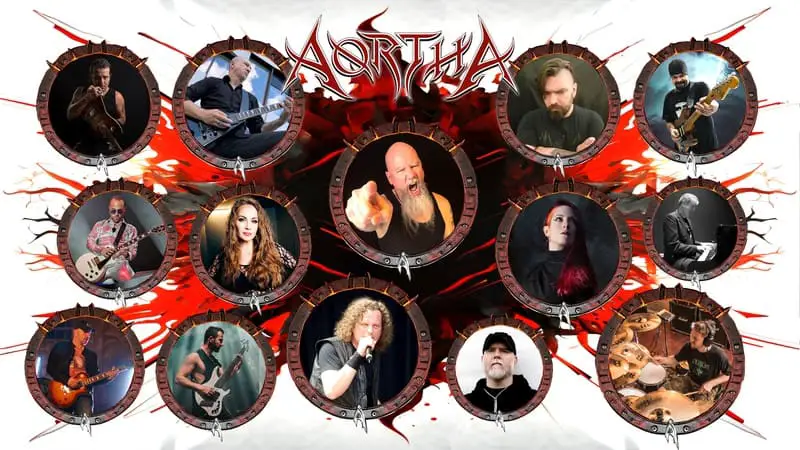 AORTHA has released a music video for their single, "Forging The Locus," featuring Kyle Thomas (EXHORDER) and Diego Valdez (DREAM CHILD) on vocals. The song is taken from latest album, Monolit, which was released on September 1st.
AORTHA is new metal project/band founded by Predrag Glogovac who was guitar player from known metal band in ex-Yugoslavia called MONOLIT which was active from 1988-1992 until war broke in country and band ceased to exist.
From 2006 to 2008, there was a reunion and a single album release under the label One Records, called Arcana Balkanica. Predrag, who had been playing with renowned Norwegian metal musicians for many years, began gathering old friends and musicians in 2020 to work on a project. The album that resulted from this collaboration contains a lot of unreleased music and songs.
Kyle Thomas comments: "This is a quality and legit of album recordings as any I've ever heard."
Monolit line up:
Kyle Thomas – vocals (EXHORDER)
Diego Valdez – vocals (DREAM CHILD)
Denis Belanger Snake – vocals (VOIVOD) 
Alessia Scolletti – vocals (TEMPERANCE)
Netta Laurenne – vocals (SMACKBOUND) 
Christian Älvestam – vocals (SCAR SYMMETRY) 
Predrag Glogovac – lead & rhythm guitar (MONOLIT)
Igor Paspalj – lead guitar
Jacob Umansky – bass (INTERVALS)
Hannes Grossmann – drums (TRIPTYKON)
You can read our review for Monolit here.