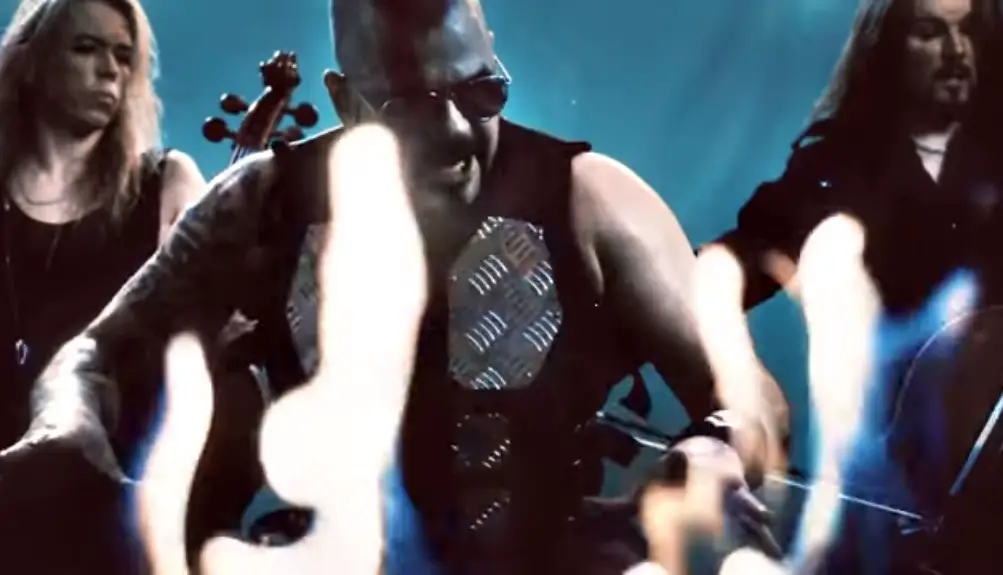 Finland's multi-Platinum cello-rockers APOCALYPTICA release their brand-new track and music video, "Live Or Die," which features SABATON frontman Joakim Brodén.  The song, which boasts what is certainly one of the most dynamic liaisons in heavy metal – the spellbinding music of APOCALYPTICA and the potent, iconic vocals of Joakim Brodén – is a fierce battle cry focused on the desecration of our planet.  
"Live Or Die" was composed by APOCALYPTICA and recorded in Finland with APOCALYPTICA and Martin Hansen (SCORPIONS) producing.   The video, directed by Ville Juurikkala and filmed in Berlin, Germany on January 25th, is a fiery performance piece that features Brodén on vocals.
APOCALYPTICA and SABATON have a new but notable history of collaboration.  Most recently, the two bands recorded a version of the 2010 SABATON track "Angels Calling," released in November 2019, with a companion music video.  In addition, APOCALYPTICA was special guest on SABATON's just-concluded, critically acclaimed, 15-country European tour, that included APOCALYPTICA joining SABATON onstage every night for a half dozen songs.