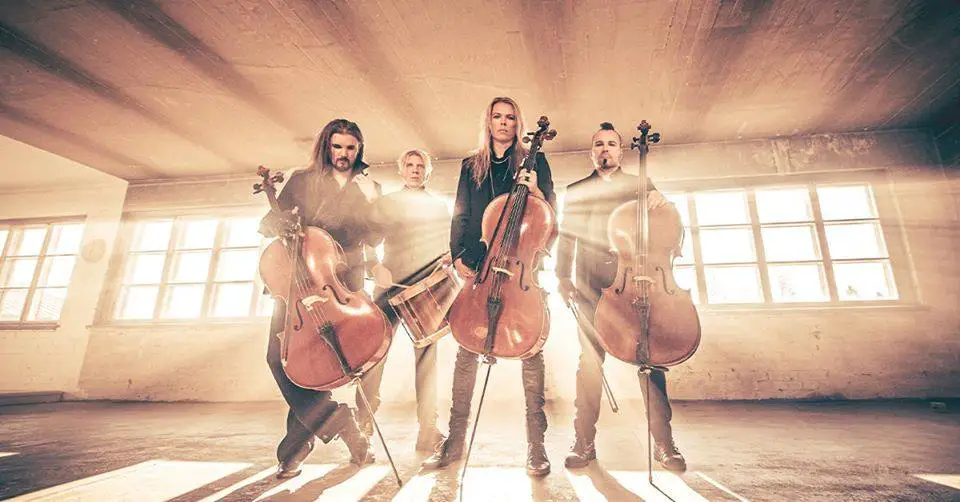 Finland's multi-Platinum cello-rockers APOCALYPTICA have just issued the following:
"We are so excited to share out new song, "Bolero"! It's our take on the Maurice Ravel classic that has inspired so many over the years. This has been a true labor of love, we hope you fall in love with the peace as we did."
Make sure to check out the music video for the new track "Bolero" below!
Eicca states:
"We had a long list of great classical pieces that we could propably turn into APOCALYPTICA tracks. But you never know before you work on an idea and see whether it starts to grow and take on a life of its own. When making "covers" we want to feel that we are bringing in something cool, new and original to the piece. Making a proper version means that you need to "re-compose " the music, absorb and then reinterpret it in a new and fresh way.
"Bolero" had the musical elements required for a remake, haunting melody and the great rhythmic patterns. But since we are APOCALYPTICA, we wanted to bring the fury of the music into 2022, with more of an edge and of course, more metal!!!
As you may have guessed, this single is the first of three instrumental classical tracks we are releasing on a brand new EP entitled "Metal Classic, Classic Metal". We're extremely excited about this project and we hope you wind up loving it as much as we do!
Happy Listening!
Apocalyptica"