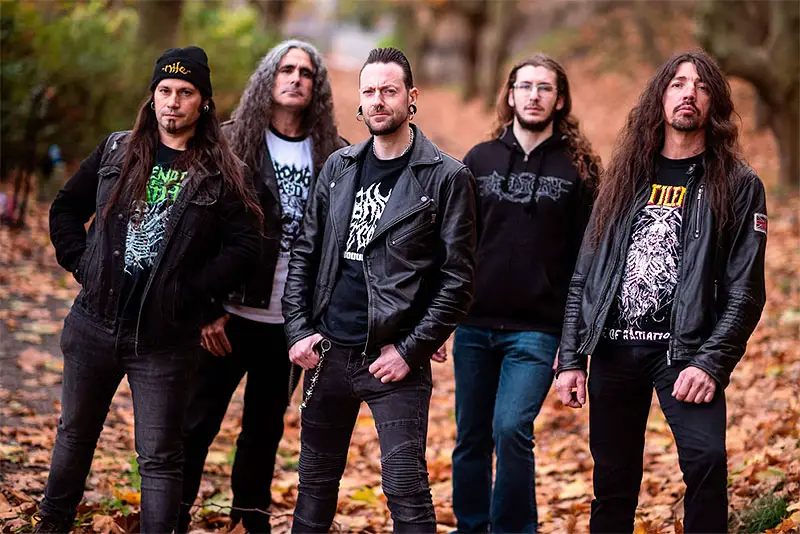 The legendary APOSENTO, a veteran act of the Spanish Death Metal scene, have just revealed details of what will be their third album. Entitled Conjuring the New Apocalypse, it is set to be released on May 5th, 2020 through Xtreem Music on CD and LP formats.
APOSENTO were born in 1990. After two demos and the mini CD Welcome to Darkness, they disbanded in 1997 until their reunion in 2012, year that saw them releasing another mini CD entitled Return to Death. After they have signed with Xtreem Music, it was time to launch their debut full-length, Aposento (2014), and the sophomore album Bleed to Death (2017).
The chosen title for their third record is Conjuring the New Apocalypse and features 10 new tracks in their traditional style, with brutal and powerful old-school classic Death Metal. The album was recorded and mixed by Dan Díez at Track Stereo Studios and mastered by Dan Swanö at Unisound Studios in Germany. The cover art has been carried out by Naroa Etxebarría.
Tracklist for Conjuring the New Apocalypse is as follows:
Liber al Vel Legis
Heretics by the Grace of God
Kadosh – Spitting on the Trisag
Samhain – The Night of Ignis Fatuus
Akerbeltz
Noli me Tangere
Vamachara – The Left Hand Path
Revelation777
The Dweller on the Threshold
Doomsday – The Metanoia of Redemption Process
First single, "Liber al Vel Vegis," can be heard below.