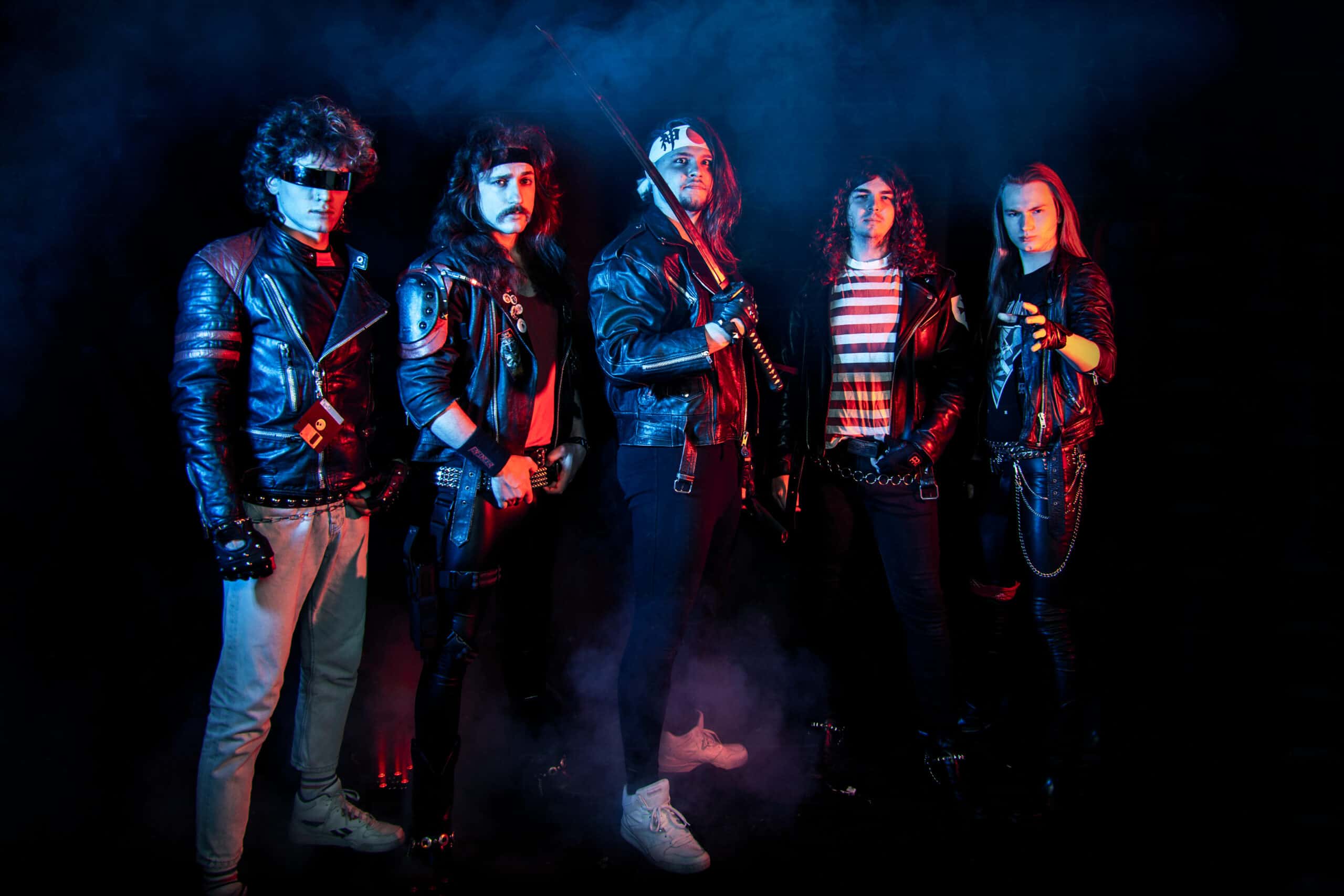 Jawbreaker Records proudly announces the vinyl version of AQUILLA's debut full-length album "Mankind's Odyssey"!
AQUILLA are a heavy metal band that was founded in 2015 in the heart of Poland and it's capital city – Warsaw. The band's main theme is a blend of science-fiction and 80's aesthetics. Every aspect from lyrics to stage performance is connected by the band's original lore, a sci-fi universe that is highly inspired by both old-school and nowadays pictures such as 2001: Space Odyssey, Dune, Alien, Blade Runner and Interstellar. Aquilla aim to bring to the audience a futuristic story of a mankind that has left Earth and ventures through the unknown in order to find a new place to live long and prosper. This epic story was begun already on the EP pair consisting of "The Day We Left Earth" (2017) and "Saviors of the Universe" (2019, released on cassette by Jawbreaker Records), and is now given not just another chapter, but a taken to a whole new dimension in the form of the band's first full-length album, "Mankind's Odyssey."
In order to highlight and better present the band's futuristic and grand vision, AQUILLA put great pressure on keeping the energy level high, bringing back the 80's nostalgia live shows as well as always striving to capture this power on their records. This is something you don't want to miss if you are into fast-paced, old-school sounding heavy metal with extraordinary and high-pitched vocals.
The cassette version of "Mankind's Odyssey" was released on the moment of Planet Earth's autumnal equinox (23 September 2022 at 01:04 A.M. according to the calendar of the planet's local civilization). The vinyl version is coming in January 2023.
Note: A CD version was released by Ossuary Records.
LINE-UP
Blash Raven – Vocals, Synths
Chris Scanner – Guitars
Kriss Invader – Guitars
Hippie Banzai – Bass
Pete Slammer – Drums
Read our review here.