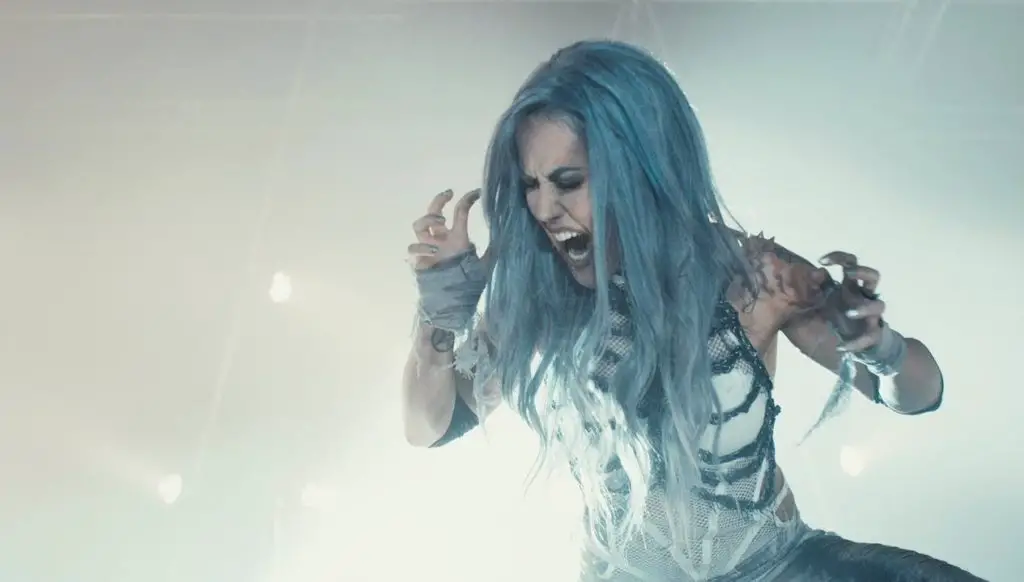 ARCH ENEMY has surpassed over 1.1 million views of their hit music video single, "The World Is Yours", in just two days! The single marks the first preview of new material from their upcoming September 8th album, "Will To Power". You can check out the video here.
Guitarist Michael Amott stated: "A huge thanks to our amazing fans all over the world for the overwhelming interest in the new Arch Enemy single and video! Now we are really excited for you to hear more music from our upcoming "Will to Power" album! We lalso want to thank our awesome video director Patric Ullaeus for creating this video and of course Kult Management and the Century Media Records / Sony Music Entertainment team for their relentless hard work and passion!"
Catch ARCH ENEMY live at one of the below dates. The band will be announcing a North American tour in the Fall, stay tuned for more information soon!
ARCH ENEMY @ Summer Festivals 2017:
04.08.2017 Rock Pod Kamenom Festival, Snina, Slovakia
05.08.2017 Ostrave v Plamenech, Ostrava, Czech Republic
07.08.2017 Festival Di Majano, Majano, Itlay
08.08.2017 Conrad Sohm, Dornbirn, Austria
10.08.2017 Leyendas Del Rock, Villena, Spain
11.08.2017 Vagos Metal Fest, Vagos, Portugal
12.08.2017 Into The Grave, Leeuwarden, The Netherlands
13.08.2017 Bloodstock Open Air, Walton-On-Trent, UK
ARCH ENEMY "Will To Power Tour 2017" w/ Special Guest Jinjer:
15.09.2017 Music Hall, Innsbruck, Austria
16.09.2017 Posthof, Linz, Austria
17.09.2017 Cvetlicarna, Ljubljana, Slovenia
18.09.2017 Dom Omladine, Belgrade, Serbia
20.09.2017 Quantic Club Open Air Stage, Bucharest, Romania
21.09.2017 Universiada Hall, Sofia, Bulgaria
22.09.2017 Piraeus 117 Academy, Athens, Greece
23.09.2017 Principal Club Theater Thessaloniki, Greece
25.09.2017 Majestic Music Club, Bratislava, Slovakia
26.09.2017 Progresja, Warsaw, Poland
27.09.2017 Loftas, Vilnius, Lithuania
29.09.2017 Melna Piektdiena, Riga, Latvia
30.09.2017 Rock Café, Tallinn, Estonia
01.10.2017 The Circus, Helsinki, Finland
03.10.2017 Re:Public, Minsk, Belarus *
04.10.2017 Aurora, St. Petersburg, Russia *
06.10.2017 Otdyh, Novosibirsk, Russia *
08.10.2017 Tele Club, Yekaterinburg, Russia *
10.10.2017 Yotaspace, Moscow, Russia *
11.10.2017 Zvezda, Samara, Russia *
*without Jinjer