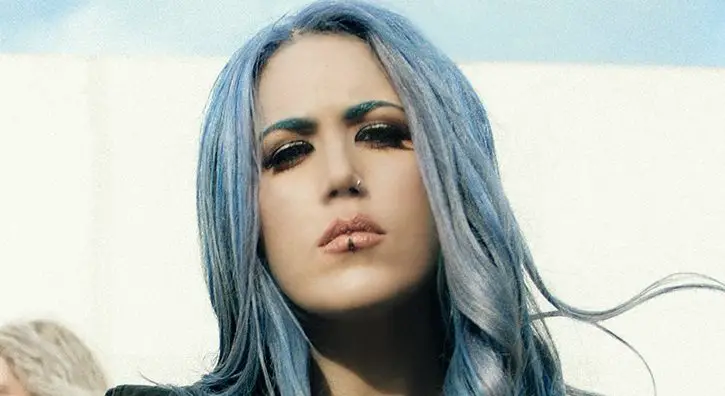 NO JOY, the project of Jasamine White-Gluz, sister of ARCH ENEMY singer Alissa White-Gluz, will release its first full-length album in five years, Motherhood, on August 21 via Joyful Noise and on Hand Drawn Dracula in Canada.
The official music video for the disc's new single, "Dream Rats", featuring a guest appearance by Alissa, will make its online debut this week. The song manages to cram synth choir, blast beats, cowboy leads, and signal-jammed shredding into a radio-friendly three and a half minutes.
"We are very different in terms of personality and style but somehow ended up in parallel paths!," Alissa stated about collaboration with her sister. "Her music is shoegaze… a foreign world for me… but I see the level of attention to detail in her work and I love it!
"I don't know how it took our ENTIRE LIVES to collaborate (other than our childhood projects) but we finally did it! You'll all see it next week!"