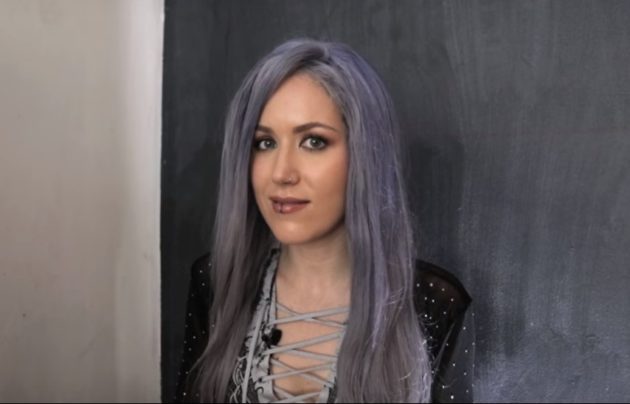 ARCH ENEMY's Alissa White-Gluz went to visit Little Choc Apothecary where she talks all about her vegan lifestyle. She discusses why she's vegan, the misconceptions, the haters, how veganism inspires her lyrics on the new album, her favorite foods while recording for  ARCH ENEMY, and how others can get inspired and information on animal welfare and the vegan lifestyle.
Check out the video below.
ARCH ENEMY's new album "Will To Power" promises to be the ultimate statement of heavy metal supremacy and will mark the first album ARCH ENEMY have recorded with their current line-up – Alissa White-Gluz (Vocals), Michael Ammot(Guitars), Jeff Loomis (Guitars) , Sharlee D'Angelo (Bass), and Daniel Erlandsson (Drums).  The album was co-produced by Amott and Erlandsson, while being mixed and mastered by Jens Bogren (Opeth, At The Gates, Dimmu Borgir).
"Will To Power" Track Listing:
1. Set Flame To The Night
2. The Race
3. Blood In The Water
4. The World Is Yours
5. The Eagle Flies Alone
6. Reason To Believe
7. Murder Scene
8. First Day In Hell
9. Saturnine
10. Dreams Of Retribution
11. My Shadow And I
12. A Fight I Must Win
In a recent interview with France's Duke TV, singer Alissa talked about her first solo album, saying it will feature collaborations with a member of KAMELOT and at least one of her bandmates in ARCH ENEMY.