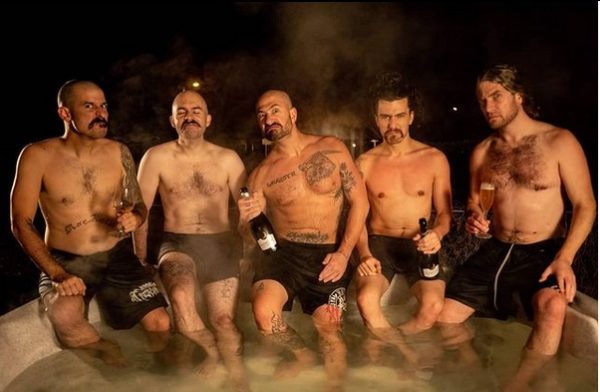 Canadian tech death masters ARCHSPIRE are now embarking on an exciting new endeavor and have launched their very own online cooking series, "Good Morning Handsome!" Hosted by vocalist Oliver Rae Aleron and produced by guitarist Dean Lamb, the guys are now taking their technical skills to the kitchen to bring you the most unconventional and spicy cooking show! You can watch the premiere episode, "Friends with Bennies," below.
For more episodes, which will be rolling out in February, be sure to subscribe to their YouTube Channel.
ARCHSPIRE comment: "We are really stoked to announce the launch of our new cooking channel 'Good Morning Handsome.' Although barking fast and noodling lots are our actual jobs, we wanted to make a show about cooking that's the opposite of horse sh*t like Gordon Dickhead Ramsey. We believe cooking should be fun and want to encourage everyone to learn about food in a non stressful or demeaning format. So subscribe to our channel and check out our pilot episode and hopefully learn a bit about how easy cooking actually is."
Moreover, the band has recently completed the recording for the full-length follow up to 2017's JUNO-Award Nominated Relentless Mutation! The offering was once again recorded by Dave Otero and will be unleashed onto the masses in 2021. Stay tuned for more!