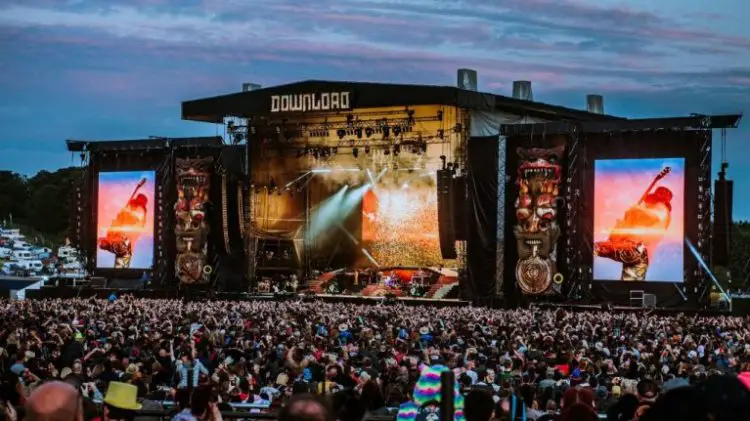 According to Derbyshire Live, an armed man was arrested before the event begun.
A driver of the white car (see picture below) was found carrying a lock knife, knuckle duster, lock picks and handcuffs, police say.
He was trying to get into the Download grounds yesterday morning when he was stopped and searched by security. Officers found his car to be running on red diesel and the driver only had a provisional licence with no insurance.
He was arrested and the car seized by police, according to Leicestershire Police Tweet earlier today.
He was also issued with a fine from HMRC for using the prohibited fuel.
Download Festival is back between 14 – 16 June, with the campsites opening on Wednesday 12 June.