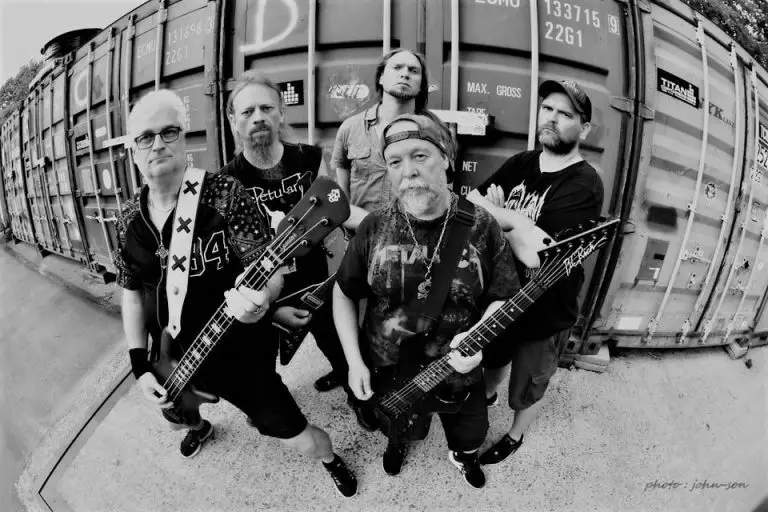 ARTILLERY will release their tenth full-length, X, on May 7th via Metal Blade Records. Now, the band posted a video on their Facebook page live from the brewery. Check out the video at this link.
The band released their new video "Turn up the Rage" few days ago. Check it out here.
In the mid-1980s, Denmark's ARTILLERY established themselves as being at the cutting edge of the thrash movement, and nearly forty years later, they continue to destroy. Returning with their tenth – and aptly titled – full-length X, they prove once again that they have not missed a step, delivering a record that's ruthlessly heavy, catchy and pure molten metal. 
X was tracked in Medley Studio in Copenhagen, Denmark with producer Søren Andersen, who the band have worked with on every record since 2009's When Death Comes. As well as his production work, Andersen contributed some keyboards to "The Ghost Of Me", also adding some effects to a few other songs, and the band recruited their drivers/merch men to contribute some backing vocals on four tracks. With the record in the can, the band are able to start to look toward what is next, hoping the Coronavirus pandemic passes soon so that they can get back on the road, but now is also a good time for reflecting on what they have achieved at this point in their lengthy career. 
X Track-Listing:
1. The Devils Symphony
2. In Thrash We Trust
3. Turn up the Rage
4. Silver Cross
5. In Your Mind
6. The Ghost of Me
7. Force of Indifference
8. Varg I Veum
9. Mors Ontologica
10. Eternal Night
11. Beggars in Black Suits