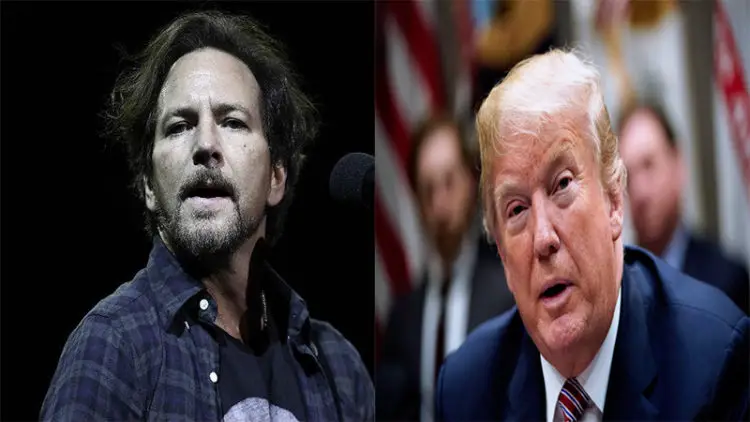 Bobby Draws Skullz Brown, who created the controversial PEARL JAM poster showing President Donald Trump dead with Jeff Ament, has deleted his Facebook and Instagram accounts.
Brown vanished from social media just days after backlash from conservatives regarding he and Ament's PEARL JAM poster. Ament appeared to address the controversy at PEARL JAM's show at Wrigley Field on Saturday in Chicago. He wore a a shirt that says "Metaphor" and had Meta Phor on his two bass cabinets, likely referencing the controversial Missoula poster art featuring the President deceased. The poster was created for a concert that was in support of Democrat Senator Jon Tester.
In related stuff, the poster was mentioned on Fox News program "Hannity," with host Sean Hannity saying: "Now, of course, what segment on America's left would be complete without an overt threat to the President of the United States?
Take a look, this poster from the band PEARL JAM, which shows the skeletal remains of what appears to be dead President Trump outside a burning White House. While PEARL JAM apparently wants the President to go down in flames, most Democrats will settle for impeachment."