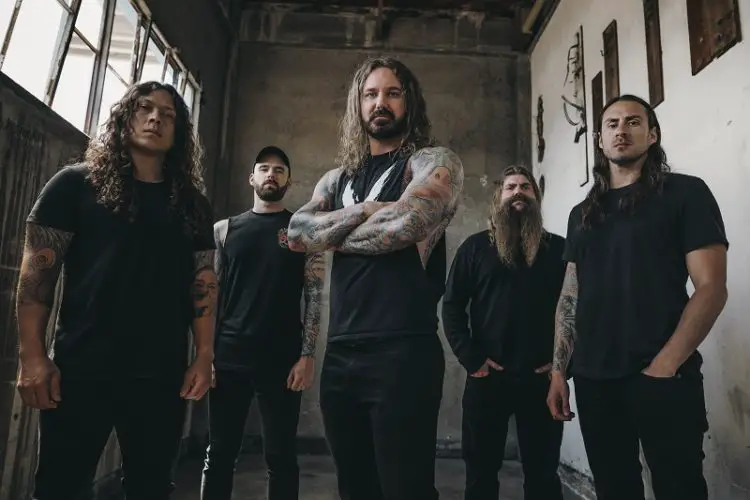 AS I LAY DYING has released a new single "Destruction Or Strength."
Band comments: "These are concerning and unprecedented times. Amidst the uncertainty of how long the COVID-19 pandemic will last, or how severe its impact will be, there are countless people desperately struggling to weather the storm.

"In an effort to make a positive contribution to our communities and the people closest to us, we are releasing a b-side from our Shaped By Fire album sessions called 'Destruction or Strength.' It will be available on all streaming platforms and digital retailers, including Bandcamp as a "pay what you want" download. We will also be selling a t-shirt featuring the single artwork.
Check out the video visualizer for "Destruction Or Strength" below.