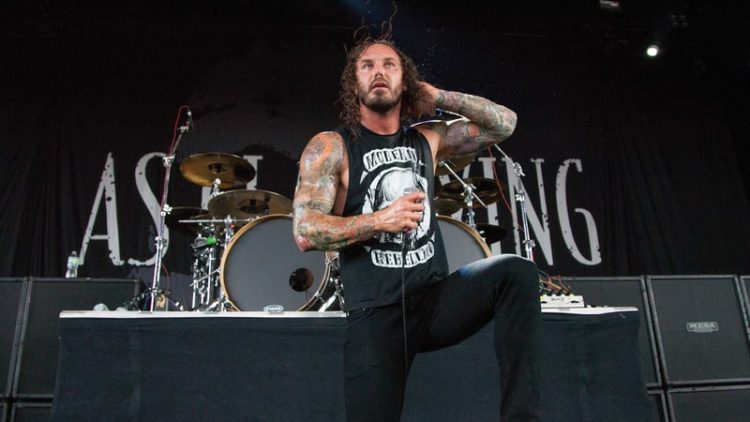 AS I LAY DYING will not be performing at next year's 'Resurrection Fest' in Viveiro, Spain, organizers said in a statement.
Read the statement below:
"Given the controversy after the announcement of As I Lay Dying for next year, we would like to highlight our absolutely condemnatory position against gender violence. At the festival, we are aware that it is a huge problem in society, with which we must have a special sensitivity.

Like other forms of intolerance or oppression, it has no place within our festival or within the scene of which we are part. Proof of our commitment is that during our 13 editions we have been an example of coexistence, or any other violent act. Furthermore, in the surveys of the assistants during the recent years, we have been given high results in terms of security.

Resurrection Fest for us is a celebration of music in many of its variants and for the majority of our attendees it is the best week of the year. We still try to make a festival that we would like to attend to as public and where the passion for music and coexistence among all our attendees reigns.

The decision to include the band As I Lay Dying in this year's edition, the same way many other European festivals will do next summer, is that we believe in social reintegration and in the right of people to rehabilitate after having met a conviction. We understand that this opinion by the organization of the festival is shared by a large part of the festival attendees who requested the band in the polls.

Given the debate and the division that was created among the attendees, and in order to maintain the prevailing atmosphere of harmony among the entire festival community, we finally made the decision after talking with the band of not including As I Lay Dying in the billing of this edition.

We hope that everyone understands this situation. Resurrection Fest is an event for all types of audiences regardless of age or social group, and that forces us sometimes to make difficult decisions. Thank you very much for understanding. See you in Viveiro."
In May 2014, AS I LAY DYING singer Tim Lambesis was sentenced to six years in jail after pleading guilty to paying a San Diego police officer posing as a hit man $1,000 to kill his wife. Approximately two and a half years later — on December 17, 2016 — he was discharged from a California detention facility and was transferred to the Division of Adult Parole Operations.