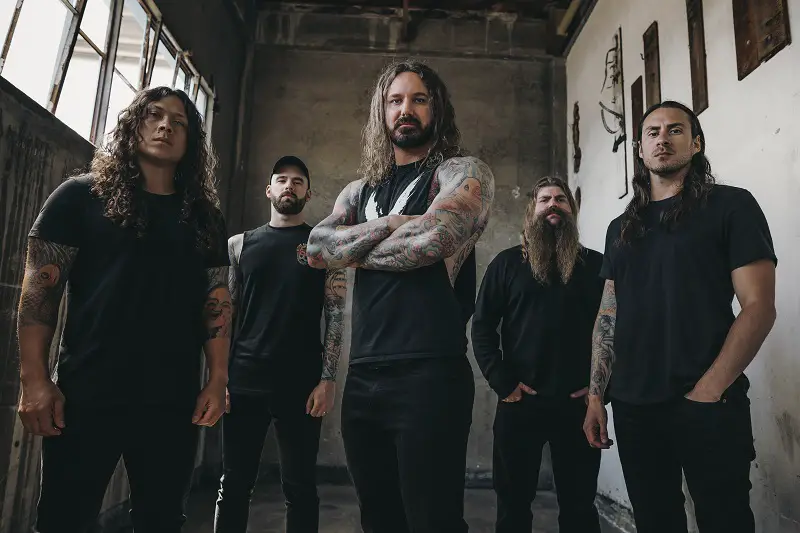 AS I LAY DYING, WHITECHAPEL and SHADOW OF INTENT are rumored to be planning a spring North American tour together. Two dates have already leaked, with the rest of them expected to be revealed this Friday.
Leaked dates:
05/21 Flagstaff, AZ – Orpheum Theater
05/23 Odessa, TX – Dos Amigos
AS I LAY DYING released their latest album, Shaped By Fire, this past September 20th via Nuclear Blast. It marked the band's first album since frontman Tim Lambesis was released out of jail.
In May 2014, Lambesis was sentenced to six years in jail after pleading guilty to paying a San Diego police officer posing as a hitman $1,000 to kill his wife. Approximately two and a half years later — on December 17, 2016 — he was discharged from a California detention facility and was transferred to the Division of Adult Parole Operations.