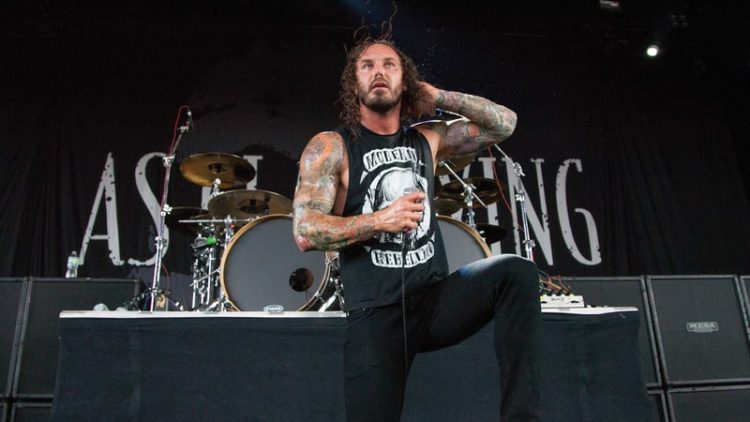 AS I LAY DYING vocalist Tim Lambesis has revealed his current academic pursuits, which include him becoming a certified addiction treatment counselor and pursuing a master's degree in social work. He said in his latest social media post:
"I'm slowly getting comfortable sharing parts of my life, little by little.

Taken at an end of the school year party last semester. I can't believe it's already a new school year!

A lot of people have been asking what I've done with most of my time over the past 5+ years. School is one of many things. It's hard for me to sit idle, so I took almost every class I could. I got a handful of undergraduate degrees in the process, but what interested me most were courses in addiction treatment.

I ended up becoming a Certified Addiction Treatment Counselor and started working as a case manager for a year in the process of collecting field hours for my certification. Then in 2017 I began a Master of Social Work program.

The smile you see here comes from a sense of relief after finishing the first year of the MSW!…"
In May 2014, Tim Lambesis was sentenced to six years in jail after pleading guilty to paying a San Diego police officer posing as a hit man $1,000 to kill his wife. Approximately two and a half years later — on December 17, 2016 — he was discharged from a California detention facility and was transferred to the Division of Adult Parole Operations.