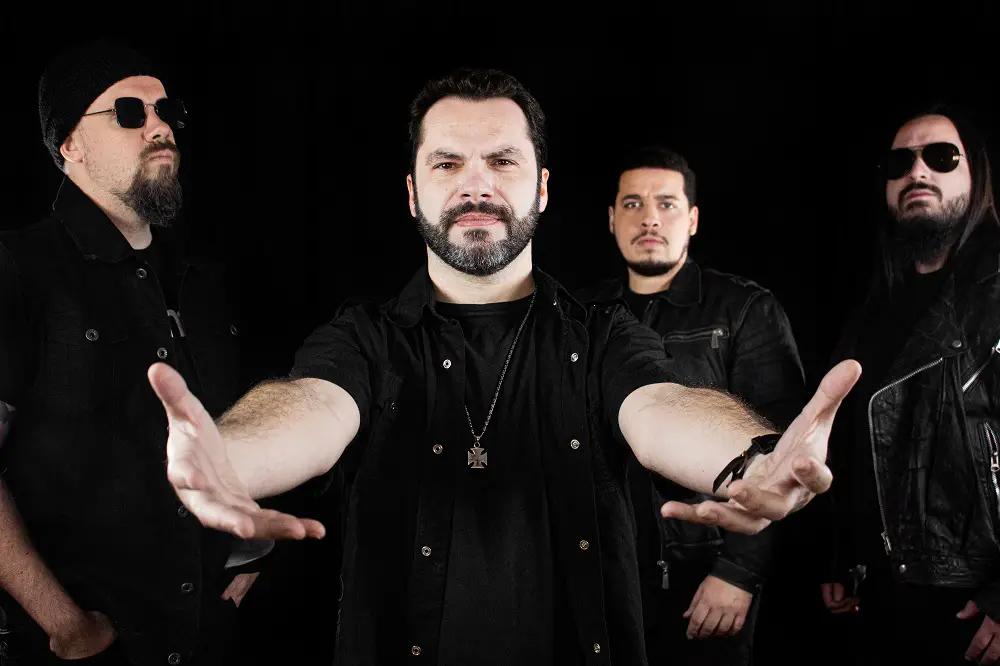 With a balance between aggressive sound, melodies and instrumental variety, the heavy metal band AS THE PALACES BURN continues to promote the EP "All the Evil", released in late 2020. With an independent project, the band launches the video for track "All the Evil". Check out the video below!
"We believe that this new video work, presents the essence of the group. And that comes to promote the dissemination of our music to all corners ", said vocalist Alyson Garcia.
Alyson continues: "The entire psychic transition addressed by music is further enhanced by this video clip. The moment when we humans reached the limit and became something we could never even imagine".
The video clip was produced by Magma Filmes, commanded by Danilo Anastácio and co-produced by the band.
"We did a pre-production research evaluating possible locations for the filming. Places that could 'incorporate' the lyrical essence of this music in the best possible way", says Alyson. "In the final editions, director Doc Lee put all his talent, became practically the fifth temporary member of the band, absorbed the whole context doing a memorable job".
"All the Evil" Tracklist:
1. All the Evil
2. Nothing Lasts Forever
3. Hall of the Mountain King (SAVATAGE Cover)
AS THE PALACES BURN emerged in 2018 with four professional musicians, idealized by guitarist Diego Bittencourt, who based the band's sound with a mix of influences ranging from traditional Heavy Metal, through Thrash Metal and culminating in Progressive Metal, daring to put on a pinch of modern metal, thus seeking a balance between weight, melody, rhythm and very versatile vocal lines.
 
The band formed in Brazil began their career in 2019 with the debut album "End'evour", which achieved great results in the press and among fans, and great publicity shows, including opening for the bands Brujeria, Noturnall and Mike Portnoy. In 2020, the group released their newest work to publicize a new phase, the EP 'All the Evil', produced by the band itself at the IMGN Studio and mixed and mastered by the renowned Adair Daufembach (Tony MacAlpine, Hibria, Project 46, Semblant, Angra, Claustrofobia).
 
The band is getting ready to enter the studio to record the long-awaited second album, scheduled to be released in the last half of 2021.