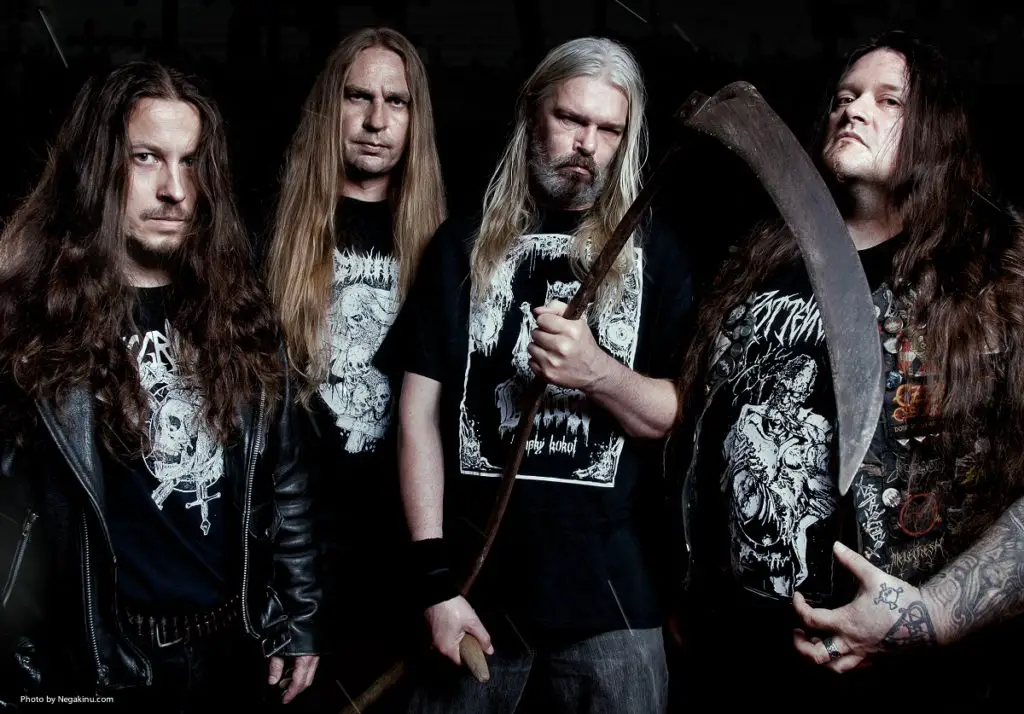 The legendary Dutch Death Doom Elite ASPHYX will be releasing their new, 10th full studio album Necroceros worldwide on January 22nd, 2021 via Century Media Records.
Therefore, ASPHYX are launching a second single for the album with the song "Knights Templar Stand" today, which can also be checked out in a lyric-video created by Maurice Swinkels / Younique Film below.
ASPHYX frontman Martin van Drunen checked in about the song as follows: "A mainly very heavy uptempo track about the Knights Templar battling bravely in the Levant. Outnumbered by many, standing their ground until the very end. A typical ASPHYX song in our well-known neck-breaking metal style and fashion."
Necroceros was recorded at Tom Meier's Tom Meier Studio as well as at Paul Baayens' The Mörserstudio and then finally mixed/mastered by Sebastian "Seeb" Levermann at Greenman Studios. The album once again features front cover artwork by Axel Hermann.
Necroceros track listing:
The Sole Cure is Death
Molten Black Earth
Mount Skull
Knights Templar Stand
Three Years of Famine
Botox Implosion
In Blazing Oceans
The Nameless Elite
Yield or Die
Necroceros