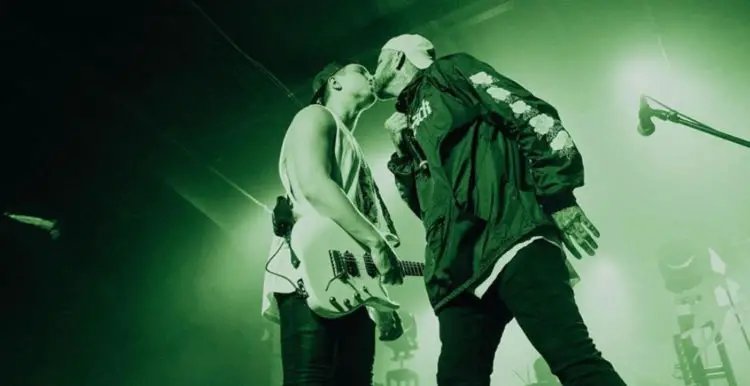 ATTILA frontman Chris Fronzak and guitarist Chris Linck recently kissed onstage.
It's yet unclear what was the reason for it, but it's probably as the promotion for band's upcoming single "Kisses For The Boys."
Anyhow, that didn't prevent fans to flood the comment section with bigoted invective and declarations of intent to boycott.
Last month, RAMMSTEIN guitarists Paul Landers and Richard Kruspe  kissed onstage during the band's set at Moscow's Luzhniki Stadium on Monday.
The kiss was in direct defiance of Russia's "gay propaganda" law, which was passed and enacted in 2013. Its stated aim is to prevent children from being exposed to homosexuality by making it illegal to present any homosexual act as normal.
Under the law, foreigners can be arrested and detained for up to 15 days, or fined up to 5,000 rubles, then deported.