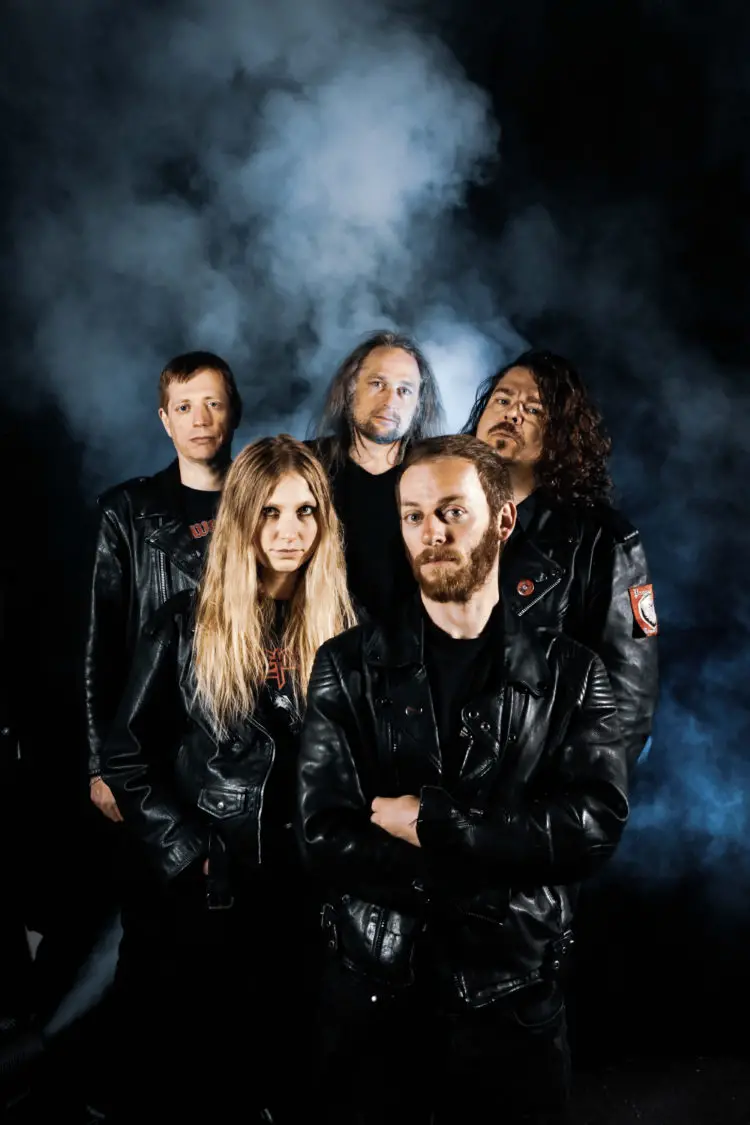 Ván Records proudly presents the highly anticipated third full-length album of ATLANTEAN KODEX!
Almost nothing certain is known about this enigmatic outfit from the northern forests of the kingdom of Bavaria. Formed around 2005/2006 by Trummer and Kreuzer, the band quickly managed to become the centre of the new European epic metal movement. Their disturbing "Pnakotic Demos," released in 2007, gained them much praise and a fanatic following. After playing shows at most of the renowned European underground festivals like Keep It True, Up The Hammers or Hammer Of Doom, in 2010 the band released their debut album. "The Golden Bough" proved to be a massive slab of regressive Epic Metal, which won "Album of the Month" – spots in magazines around the world, for instance Rock Hard Magazine Germany, Heavy Magazine Germany or Metal Hammer Greece.
2013 marked the zenith of ATLANTEAN KODEX' career so far. Already a renowned headlining act by now, the band released their now-legendary album "The White Goddess," which even took them to the top 60 German album charts. A colossal monument of dramatic and epic metal, the album took the world by storm. The album was praised by journalists and fans all over the world as one of the best Epic Metal albums ever. Deaf Forever Magazine (D) elected the album as "Best German Album of the new millenium." Numerous top spots in magazines all over Europe and the USA marked the enormous impact the album had and a new epic metal scene formed around it with newer bands like Visigoth, Gatekeeper or Lethean quoting "The White Goddess" as a major influence.
After a longer hiatus the year 2019 marked the departure of long-standing lead guitar player Michael Koch, who was soon replaced by Coralie Baier. Even more important, the work on the long awaited third album was finished. Titled "The Course Of Empire" it is an monumental behemoth of molten Epic Metal and a more than worthy successor to "The White Goddess." Darker, heavier, more raw and more complex might be fitting descriptions to provide an impression of mercilessly pounding of hymns like "Secret Byzantium" or "He Who Walks Behind The Years." With thoughtful lyrics drawing from countless literary and mythological sources, "The Course Of Empire" is a feast for both the soul and the mind. It's another masterpiece by one of heavy metal's currently best and most original bands, both a proud creative statement of a defiance and a fist in the face of commercial mediocrity.
Rooted deeply in the sound of Bathory, old Manowar, Solstice and Manilla Road, ATLANTEAN KODEX deliver an unbelievably heavy mixture of dramatic hymns, harmonic twin guitars and fantastic melodies, telling tales of lost worlds and ages past. With one foot the past and the other in the present, ATLANTEAN KODEX bridge the gap between the elder world and now, between dream and reality. What the future holds, even the wisest cannot say…
Read our review here.