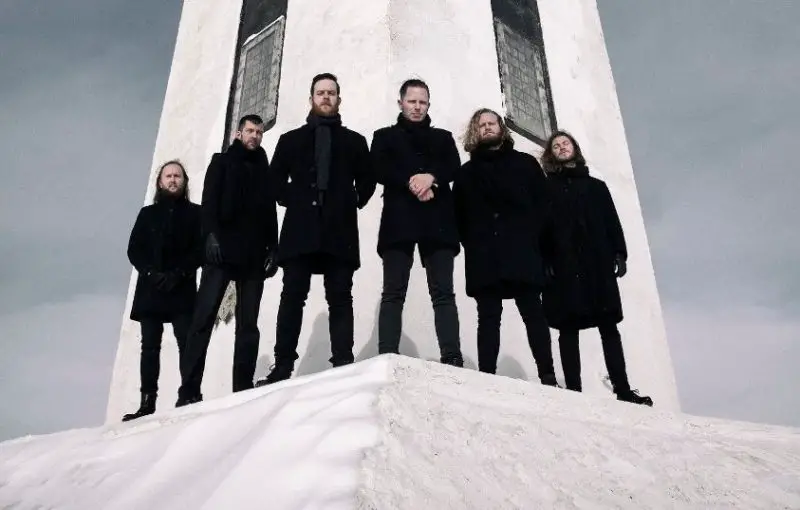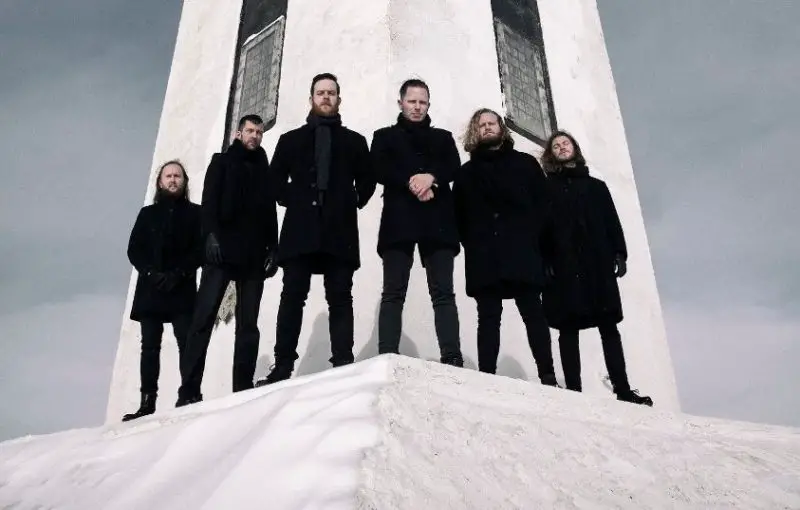 Icelandic black metal formation AUÐN are now premiering the first track of their upcoming record Vökudraumsins fangi. The track "Eldborg" is streaming via YouTube below.
The band's third full length will be released on October 30th through Season of Mist.
AUÐN comment: "It is with great pleasure that we unveil the first track from Vökudraumsins fangi. A track that embodies Iceland's furious awe and fear inducing pits of fire. These ever looming harbingers of destruction have countless faces, this is 'Eldborg'."
The cover artwork of Vökudraumsins fangi was created by Mýrmann and can be viewed below, together with the track list.
AUÐN comments: "We are thrilled to announce our new album Vökudraumsins fangi which will be released through Season of mist this autumn. After the release of Farvegir fyrndar we found ourselves wanting to expand our horizons and try new directions with our music. Adding a new member to the fold we entered uncharted territory for AUÐN. We further explored themes we have wanted to chart for some time. More aggression, more melody and with the help of Jens Bogren we achieved soundscapes that echo the vast desolation that is AUÐN today."
Vökudraumsins fangi track listing:
1. Einn um alla tíð
2. Eldborg
3. Birtan hugann brennir
4. Verður von að bráð
5. Drepsótt
6. Næðir um
7. Horfin mér
8. Á himin stara
9. Ljóstýra
10. Vökudraumsins fangi