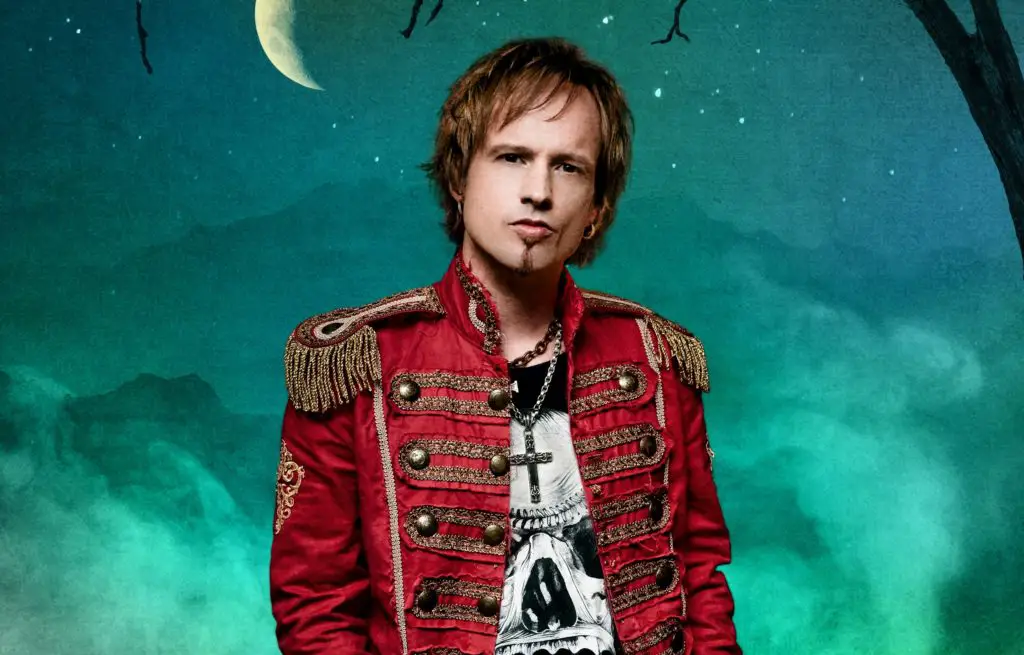 Having reached #2 a total of three times now, AVANTASIA frontman Tobias Sammet can finally say he has conquered the official German album charts by landing a #1 with his sensational new album Moonglow. To celebrate this triumphant success, the elated band leader has released a lyric video for new track, "Starlight," which can be seen and heard below.
"It's a really extraordinary feeling, to reach the very top after being only second for such a long time", says Tobias Sammet. AVANTASIA can now look back to almost 20 years of global success. His previous album Ghostlights alone hit the charts in more than a dozen countries around the world – among them are the USA, Canada, the UK, Japan, and Germany, where he reached #2.
In the recording studio Tobias Sammet has worked with the likes of Alice Cooper, Klaus Meine, members of KISS, URIAH HEEP and JUDAS PRIEST. He's shared the stage with AEROSMITH, SLASH, SCORPIONS, IRON MAIDEN and DEEP PURPLE.
With over a million fans on Facebook, he has played the prestigious Wacken Open Air 10 times in his career, most recently as a headliner. In 2019 the project will be embarking on another world tour that includes dates in Japan, Australia, the Americas, Russia and Europe.
AVANTASIA's latest opus, Moonglow is a masterpiece in rock, that intentionally refuses to follow the spirit of today and goes out to all the fans that are ready to be taken away on a fantastic journey to another world.
Only few of the spectacles that nature offers us are as ambivalent as moonlight is. Without the pressure of time or obligation and free from the constraints of the music industry, the singer and songwriter barricaded himself in his own "The Great Mystery"-studio and worked on new material night and day, until finally 11 tracks were put together to form "Moonglow".
 "It's beautiful to see how this worked out for me with a sound, for which – according to the opinion of some experts – there is no place in this generic mainstream-world. And the best thing is: Fans all around the world love the record and we can kick off our world-tour knowing of their support and have lots of fun!" comments TOBIAS SAMMET about his first #1 in his home country.