The terms "NFTs," "Web3," and "blockchain," along with "cryptocurrency," are some of the more contentious catchphrases in the mainstream press. Along with the common scams and possible fraud that's revealed within cryptocurrency & NFTs, there's really no question that a large portion of the latest polarisation encompassing these subjects also tends to come from the fact that they're still relatively new. 
On the other hand, whenever there is something new, there is almost always something creative that can be had, and it just happens that Avenged Sevenfold is trying to make the strongest case there has ever been for NFTs and Web3.
The heavy metal band distributed 10,000 one-of-a-kind NFTs exclusively through their own "Deathbats Club" sometime around November of the previous calendar year. However, in contrast to the majority of NFTs, an Avenged Sevenfold Deathbat NFT is accompanied by a unique benefit, also known as a "trait." 
The traits are awarded at random and confer upon token holders a particular IRL perk, which can range from having exclusive "care packages" delivered to them to being able to meet and greet members of Avenged Sevenfold and receiving tickets to concerts for life. 
Because of the way that blockchain technology operates, Avenged Sevenfold are capable of correctly verifying token holders and airdroping these one-of-a-kind opportunities to them in a safe and secure manner.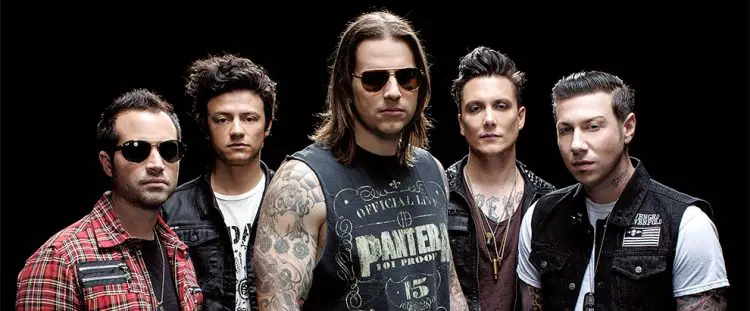 How Do Avenged Sevenfold Fans Get On Board with Web3, Digital Ownership, and Crypto?
Their method consists of educating people who express an interest in receiving education, putting their cash where their mouth is, and under-promising and over-delivering on what they promise. At the end of the day, individuals can easily make a quick google search for information such as the top rated crypto to buy now without their influence or advice, but a lot choose to follow in their footsteps instead.
They believe that people are going to go to other artists' shows that don't have a POAP (proof of attendance protocol), and that they're continuing to go to other artists that won't have had a discord and aren't performing all of these things, and they aren't continuing to have this society or social hub once they set a precedent for them.
They think this is going to happen once they start leading by example. Viewers will enter the Metaverse and see Snoop Dogg and deadmau5, but they will not see any of the artists with which they are familiar, with the exception of Avenged Sevenfold. 
Once the bands start feeling even a little bit of pressure from fans who are starting to experience it and wanting it, then things are going to change really rapidly. That has been their standard practice; they do it to ensure that the product's quality is high enough that there are no gaps in it. 
Nobody will be able to point at it and ask, "Why didn't you do it like that? Why do you need an NFT? Why do you use Ethereum?" because of this. They want to ensure that they have satisfactory responses ready for any and all inquiries, no matter how trivial they may seem. 
They seem willing to take the spear in the back, but their primary goal is to ensure that once people enter the club, they never want to depart, and they strongly believe that mentality will catch on. I believe that spreading goodwill is all that is required.
The Origin of the Deathbats Club
Regarding the actual Deathbats Club, it was in the month of May or April of the previous year. They were getting pretty far along in the process of collecting CryptoPunks when they made the decision to conduct an NFT, which was released prior to the Deathbats Club.
This was a way for them to test the waters and gauge how the fans were going to respond to the announcement of the NFT. They didn't start putting together what a truthful utility could mean till the Bored Ape Yacht Club came along, and at the same time, started putting together that BAYC appeared out of thin air virtually out of nowhere. 
How the Future Avenged Sevenfold Album Releases will be Operating Within Deathbats Club and Web3
They believe that sometimes people think a bit too far out into the future, as well as the technology doesn't catch up with some of the concepts that we have. They have high hopes that the music will develop into something that can be distributed singly or in small groups of songs rather than in large collections.  
In their opinion, that is an old-fashioned method. They think it would be amazing to not just be able to stream on-chain, but in order for that to happen, there will need to be a significant amount of education so that people realise what those facilities are. Either that, or the legacy systems will need to switch to some kind of coin, and there will need to be a way to monitor the blockchain. 
They believe that some of those record sales are so poor that when you receive the 20% share and they get the 80% share, well, if users flip that and have a service that's getting perhaps 15% or 20%, and you charge for your pr company out of wallet and you reimburse for marketing, etc., you receive a much larger share to discuss with token holders.
They think that some of these record sales are so poor that when you get the 20% share and they get the 80% share. They therefore have high hopes that everything will go on-chain, that everything will be accountable, and that they will be able to collaborate with the Deathbats Club as well as fractionalize royalties owed to them.
They have high hopes that we won't be required to release new albums every four years, but rather that they'll be able to release new material whenever they please, and that they'll be compensated for doing so in a manner that is equitable. Therefore, those are the things which have to kind of come together, and because of that, they cannot say for certain what will happen with the next record, however those are the aspects that they're looking at.
They are going to begin doing it as quickly as those factors are available, but presently, after looking into a lot of different options, they have determined that they are merely not there yet.