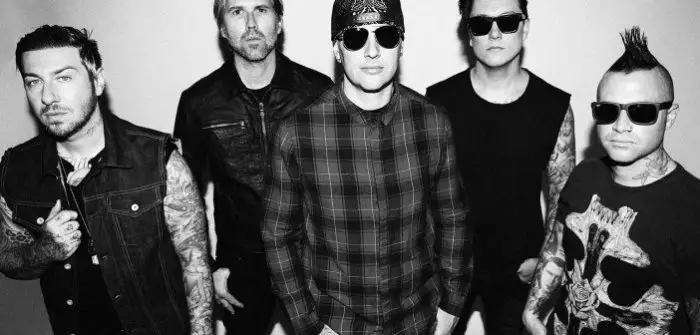 AVENGED SEVENFOLD bassist Johnny Christ reflected on the band's success over the years and talked about their ambitions in the future, telling HardDrive Radio: "It's a trip, man. Last summer, we just got off doing an entire stadium run with Metallica. That's like a dream come true right there.
"Things like that, things like the Activision stuff, where we're at in general, you have to kind of sit back and try to not take it for granted.
"At the same time, I don't want to focus on it because we still have other goals we want to reach. We're not the biggest band in the world yet, are we? I don't want to be one of them; I want to be [the biggest]."
During the rest of the chat, Johnny talked about the end of the Vans Warped Tour, saying: "It's just a bummer to me, honestly. As a kid growing up, going to see some of my favorite punk bands come through our towns, it was just really a fun, great concert.
"You get to hear new people that you wouldn't have heard of before, like us – we did that thing four years in a row, from the smallest stage all the way up to the main stages. That really helped to build our career.
"I feel like it was a big touring moment for us. I can remember being there and handing out our first EPs and giving two-song CDs away for free so we could get our name out there. We were literally the guys, after we'd get off stage, walking around handing them to kids. It started to build from there.
"I definitely miss those times. That was like our college years. There was a lot of debauchery, and having a lot of fun, just being a young kid in a van with your best friends, just trekking along and doing the damn thing."