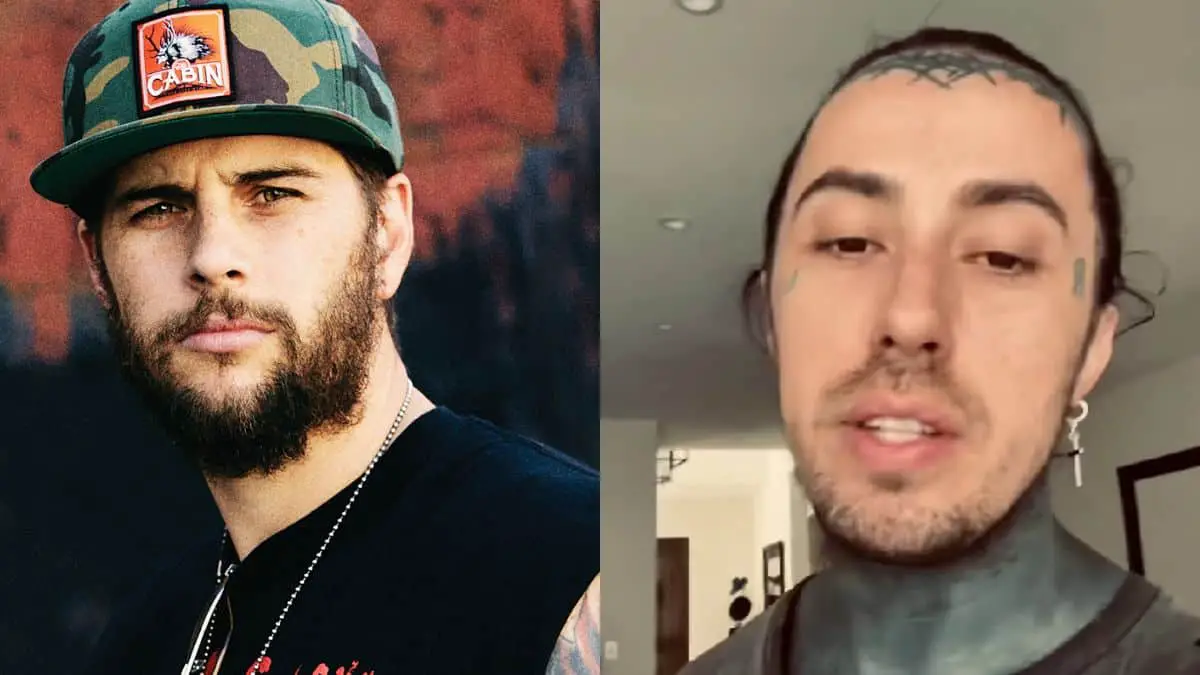 M. Shadows, lead singer of AVENGED SEVENFOLD, justified his group's choice to play with FALLING IN REVERSE's Ronnie Radke despite the recent SPIRITBOX controversy.
Earlier in the month, SPIRITBOX stated it would withdraw from the forthcoming "Popular Monstour," headlined by FALLING IN REVERSE and including support from ICE NINE KILLS, UNDEROATH, SLAUGHTER TO PREVAIL, CROWN THE EMPIRE, and CATCH YOUR BREATH. They also removed any tour-related promotional content from their social media.
Though no official reason was provided, it is speculated that the move resulted from fan backlash highlighting Radke's previous incidents and accusing him of harboring contentious opinions. After the announcement, Radke mentioned he could "never trash talk" SPIRITBOX but noted some of their fans were "awful."
In a recent discussion with Finn McKenty from The Punk Rock MBA, M. Shadows said: "The thing with Ronnie is… the guy is allowed to have an opinion. And his opinion ruffles feathers and then he digs his heels in and goes hard on some of these people that are attacking him. I've looked at all of his accusations. There's been no proof on these things. He did time for the one thing he did do. And it's almost like this society where you can't come back out and have any sort of career or anything happen, because you don't like that this guy is a firecracker and he's gonna and he's gonna hit back at you.
"We put Ronnie on these shows, we have more shows we're going to do with him. If you don't like him, don't show up – or show up later," he continued. "But we're keeping them on the shows. And he can be his own person, and we'll be our own people. Even though we might not agree on everything, we do believe in someone being able to speak their mind."
"…It's like, we want rock and roll to be dangerous, but we don't," he added. "But what happens is, rock and roll will take a new form, and it will be something different. And right now it's kind of hip-hop. It's emo rap, whatever it is. I mean, there's a danger that goes on still, and then where is everybody at? What's everyone listening to? What's successful right now? That is what's happening.

"And this will get taken out of context, because it always does. I'm not saying that is how it has to be. I'm saying this is what people react to. When you take a genre and cut off the balls, you get what we have going on.

"….It is what it is. Like we're in the middle of it right now. We put this guy on shows. I know Ronnie, I like Ronnie. …And I'll also say we've had everything from radio stations not want to talk about our shows. We've had many bands — more than that are in the press — have had a problem or backed out of shows with us. And that is their right. That's awesome. Fine. It's fine.

"But we are not going to give in to that pressure. It's just not who we are."